It is every girl's dream to achieve a complexion that looks healthy, clear, and glowy — with and without makeup. Here are experts' quick tricks and favorite go-to products, which will guaranteed give you gorgeous, dewy skin:
Exfoliate!
Neal Schultz, MD, a dermatologist in New York City and founder of Beauty Rx Skincare has said that, "For any surface to reflect light brilliantly — from diamonds to skin — it has to be smooth," He explained the main cause of an uneven complexion by saying that, "An accumulation of dead cells glued to the skin's surface, which scatter light in different directions, making the skin appear dull and tired looking." To avoid this from happening use a exfoliator at least twice in a week.
Apply a glow-getting mask in the morning
The fastest way of getting a glow is to apply a mask that's packed with hydrating and radiance-boosting ingredients. Before you start applying makeup in the morning, try a skin-smoothing mask.
Massage your face cream into your skin
Christine Cherbonnier, a makeup artist in NYC said that "I am a huge believer in facial massage — it ensures that your cream or serum gets into your skin, plus promotes blood flow to the surface," Apply a few dabs of a serum or gel moisturizer such as Neutrogena's Hydro Boost Water Gel, which hydrates instantly and infuses a ton of water into your skin.
Brush on foundation
Who likes to have face full of cakey makeup? No one! To avoid your foundation from getting cakey, Use a dense and short-bristled makeup brush to apply foundation. It creates an airbrush-like finish and allows your skin's natural radiance to shine through, says Cherbonnier.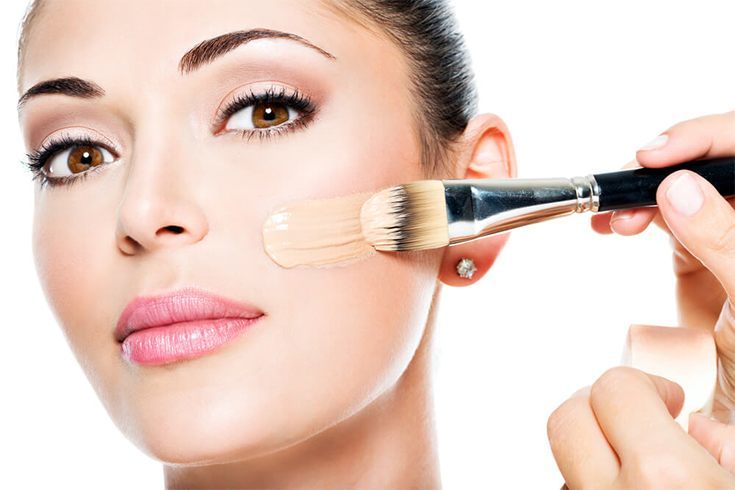 Don't underestimate the power of color
"Adding a touch of a bright berry or pink cream blush or stain on cheeks and lips can instantly wake up the face," says Cherbonnier. And opting for cream over powder is key because powder formulas (even in bright colors) simply aren't as glowy on skin.