Salman Khan recently celebrated his 53rd Birthday with a blast. We can see the birthday bash flooded with Bollywood actors and can't stop gushing over them. The Bhai Jaan started his day cutting a four-tier cake alongside his nephew Ahil Sharma.
But actually, we observed in these pictures is Salman Khan's rumored girlfriend to be seen. We are still wonderimg where she was this the whole time. The actors usually play safe with their personal matters and so do Salman Khan unless it's official.
First, let's catch up some celebrities on the block and then we will be revealing who that girl will be.
Well, the entire Bollywood can be seen at his birthday but that only special picture will force you to think that whether they are together or not.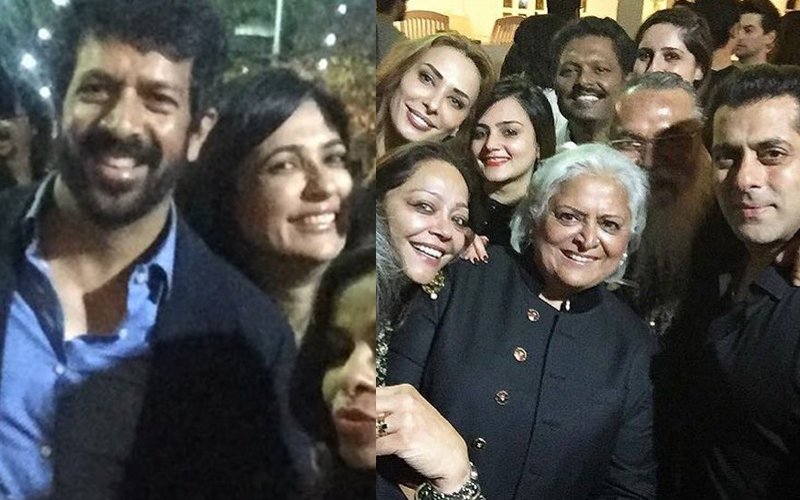 Spot it yourself!