Eating junk food that too in fancy clothes is something just too FANCY! Have a look on these Hollywood celebs chowing down the food while totally dressed up on point.
 1) Bella Hadid:
Nothing gets between the model, seen here at the 2017 Cannes film festival, and her          ice cream.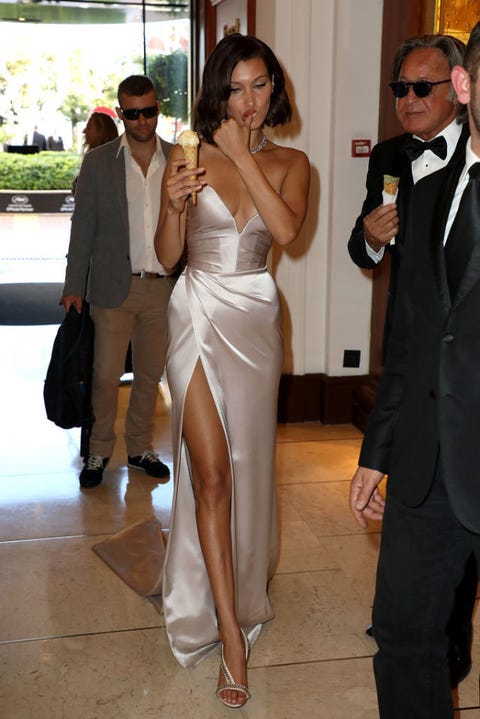 2) Jennifer Lawrence:
This was when Ellen Degeneres ordered pizza for the whole audience while hosting the Academy Awards in 2014. Some laughed and posed for pics. Jennifer Lawrence dug in.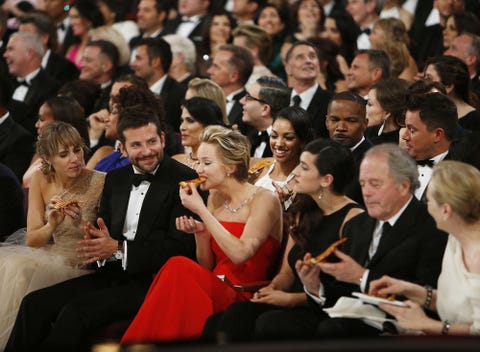 3) Zendaya:
When you realize you should've taken the risk and added extra fries to your carton before handing off the less-full one to your little brother.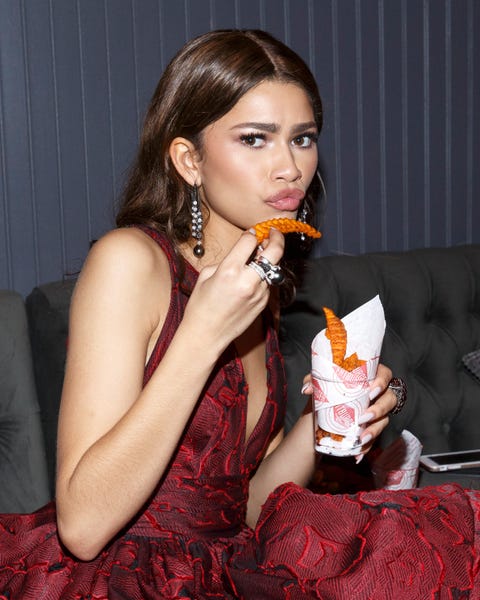 4) Helen Mirren:
Casual Oscar burger-side. What a dame. Literally.

5) Bella Hadid:
The pizza is so distracting you almost don't notice her Alexander Wang Met after-party look.