As we observe fasting throughout the day during the Holy month of Ramzan, heading to the kitchen in the heat with low energy levels often becomes a mighty task. Solving this problem, we have brought you some quick and easy recipes which can be added your Iftar, will rejuvenate your taste buds and won't stress you out too much either.
Fruit Dip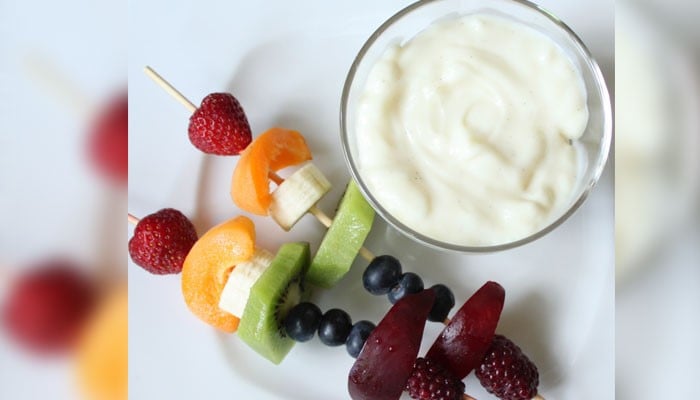 Take a cup of sour cream and add two tablespoons of brown sugar and lime juice in it and sprinkle some cinnamon sugar on top.
Next, take fruits of your choice and cut them in piece and thread onto skewers.
Sesame Potato Chips
Slice some potatoes very finely and toss them on to a pre-heated baking sheet in a 425 degrees' Fahrenheit oven. Sprinkle some olive oil and salt on top with sesame seeds and bake for ten minutes.
Pizza Pockets
Take some pizza dough and roll till its ¼ inch thick and then cut it into 3-inch rounds. Fill it with tomato sauce, grated mozzarella and parmesan while brushing the edges with beaten egg. Then, fold it in half and press so it gets sealed properly. Brush the outer layer with egg and sprinkle some parmesan again and then poke a small hole in each round.
Put them in the oven for 20 minutes at 400 degrees Fahrenheit.