Tell us something we don't know!

On Monday, Selena Gomez gushed over Taylor Swift's songwriting skills during her interview with Apple Music, where she walked Zane Lowe through the songs she included on her "At Home With Selena Gomez" playlist for the popular streaming service. Among them was the Grammy winner's hit song "Lover," which Gomez believes perfectly encapsulates her evolving style of music.

"I mean, again, from the beginning, so there's nothing really to say other than this is another song that shows her ability to take it back to the old, to also combine it with her challenging to do new things with her music," she said of her longtime friend. "So I think that's as pure that—I'll always, not even biased, just think she is one of the greatest songwriters."

As for the overall vibe of her "At Home With" playlist, the "Rare" singer shared that she's been gravitating towards "storytelling" songs from her favorite artists and real-life besties like Julia Michaels and Kacey Musgraves.
"I guess this quarantine has given me time to just listen to all kinds of music," Gomez explained. "This was more last minute, but as I was going through it, I realized that it does kinda have a reoccurring theme. There's so much storytelling in each of these songs. I sat back and I was like, that's so interesting, because I have these pivotal songs that leave me in this trance and inspire me to then listen to other type of music," adding, "It's about lyrics, strong lyrics, a lot of love and pain and then there's just some party songs that just make me feel like I'm a kid again."

But when it comes to her all-time favorite musician, that title goes to Rihanna: "All I'm going to say is from the get go, I've been a Rihanna fan. 'SOS' to now," Gomez shared. "So there isn't any real moment that it isn't gold, but 'Love on the Brain,' and when she performed that live, I think that's one of the greatest songs of our time.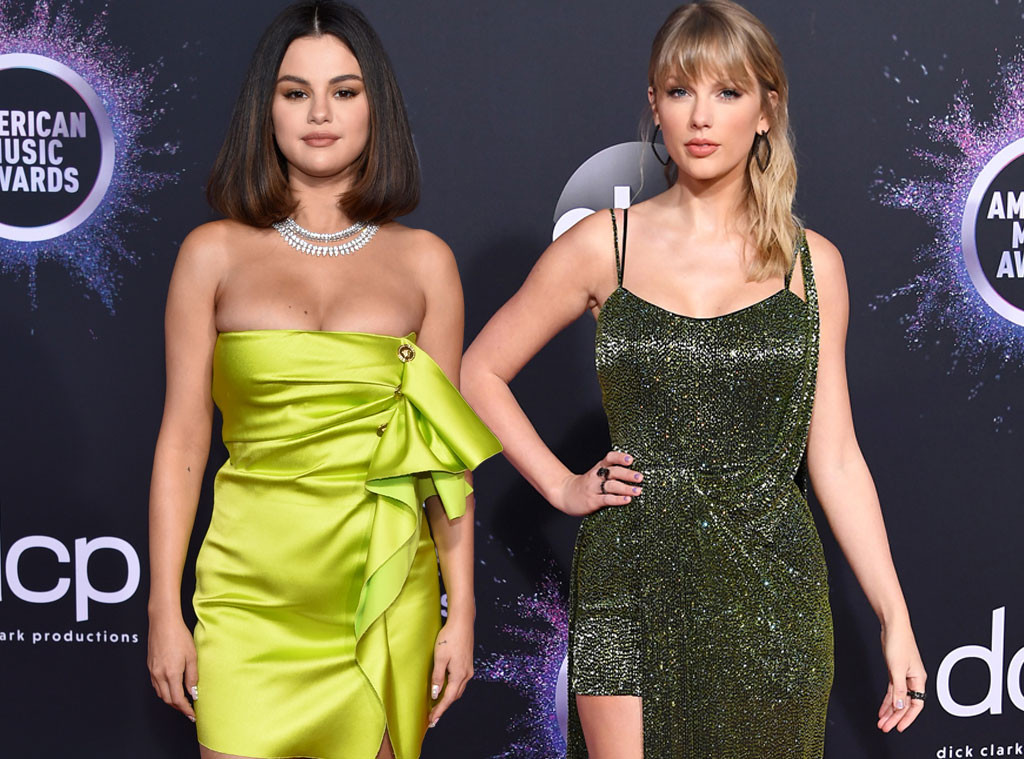 Reflecting on growing up in the industry, the "Lose You To Love Me" singer compared herself to Billie Eilish, whose song "everything I wanted" has an emotional connection to her.
"First I'll say just the understanding she—she already knows of what this industry can be and become," she explained. "And when I heard that song I just sobbed because I've been doing this for so long and it's like, damn, that's so true. There's so many moments where I was just like, 'Oh, it doesn't matter who you are.' There's moments in my life that's like, 'Is this it?' She deserved every single thing that she got and has. She's an amazing, amazing artist."
In addition to talking about her favorite artists, Gomez also teased that she's been working on new music while practicing social distancing.

"Currently, I'm actually building this little studio situation and I'm doing it with the people that have been in my house," she explained. "So, I'm creating a little station where I'm going to be able to FaceTime with my engineer and some of my producer friends and we're going to try to make some music, which I'm so excited about."