Hum Pakistanio ki life mein 2 hi maqsad hote hain – (1) Green card holder banna (2) Abroad ja kar settle hona. Or yeh dono cheezein agar ek saath mil jayen toh vaare niyaare. Wahan jaa ker settle toh hojate hain but one thing is for sure, Pakistan ki asal value wahan reh kar pata chalti hai jab khane ko Pakistani khana mushkil se milta hai. Or traffic rules break karne per charge lagta hai. Who Pakistani jo Abroad mein rehte hain wohi actually feel kar sakte hain k kuch cheezein sirf Pakistan main hi milna hi possible hain.
1. You miss seeing apple ka logo on cultus, and dil jaalay quotes on trucks & rickshaws
2. "Apke ghar light hai?" toh sunne ko kaan taras jaate hain!
3. You ask for "surf" at the grocery store when you go to buy detergent
4. There's no Hartaal so you can stay at home
5. Subha uth kar when you realize there's no kaam waali and saare kaam khud hi karne hain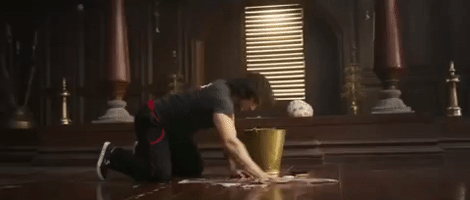 6. You have to follow all the traffic rules, or WRONG WAY toh bhool hi jao!
7. Gari chalate wakt, seat belt is your only company!
8. When you meet people, you miss calling them "Aunty" and "Uncle"
9. Chadday or banyan bahar balcony mein sukhana is not so cool
Pakistan, Pakistan hai bhaiyon!