Pata nahi kon hote hain woh log or zinda kaise hote hain jo Chai nahi peete!! Are they for REAL? Sundar atttii sundar hote hain woh log jina jinka din shuru hone se le kar khatam hone tak, the one thing they all need is CHAI. Because CHAI option nahi zarooorat hai bhaee! Here are moments when you realize k CHAI k bina life kitni incomplete hai.
DIET without CHAI? noway!
CHAI is the instant solution of headache!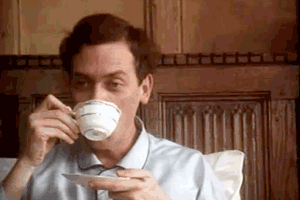 CHAI is your partner for life
You can make "surr surr" sound only with CHAI
Chahe jitni bhe garmi ho, CHAI toh must hai!
Biscuit or papa khane k maza toh sirf CHAI k saath hai
Everything is a mess when you don't get a CHAI
CHAI is your fuel to be active whole day
No newspaper, no phone, no breakfast, ankh khulte hi sab se pehle CHAI
CHAI NAI TEY KUCH NAI!!