It's that time of the year again… The red carpet for the 18th Lux Style Awards is just about to roll out and the grand event is set to be one-of-a-kind — power-packed with glamour, paparazzi, and (obviously) some breathtaking performances by Pakistan's leading celebrities.
So here's why you should be excited about Lux Style Awards this year:
Meera, Maya, and Saba Qamar are paying tribute to Shabnam
The trio comprising Pakistan's top actresses — Maya Ali, Meera, and Saba Qamar — will be offering a tribute to Lollywood's living legend, Shabnam, and their performance will be choreographed by none other than Nigah Jee.
Asad Siddiqui will be performing alongside Meera as well.
A performance by Atif Aslam and Momin Mustehsan
With so much set to happen at the LSA2019, one of the biggest highlights on the night is surely going to be two big performances of the night – Atif Aslam and Momina Mustehsan performing.
We really cannot wait for their magical performances.
Nomi Ansari is designing costumes for the performances
Famed fashion icon Nomi Ansari will be designing costumes for the main performance by Saba Qamar, Meera, and Maya Ali.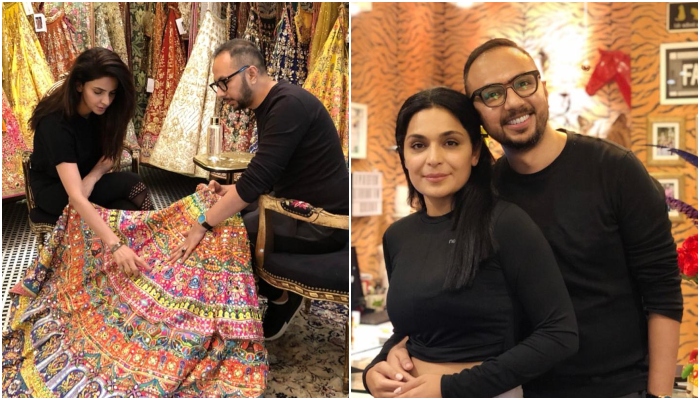 Now, that's certainly going to be a kaleidoscope of colours on stage.
Mehvish Hayat, Fahad Mustafa to set the stage on fire
The Load Wedding couple is all set to sizzle the stage with their amazing chemistry as they are going to be performing together for the first time.
We're pretty sure it's going to be a delight because these superstars are full of energy!
Hina Dilpazeer to bring some light-hearted comedy
Hina Dilapazeer will be seen sending ripples of laughter through the audience with Saba Qamar, who's already performing another skit to pay tribute to Shabnam.
Interestingly, Yasir Hussain will be joining them in the comedy act.