"Beauty is in the eye of the beholder I agree that beauty lies in the eye of the beholder" because beauty comes from within your soul. People have born with different looks, features and having their own beauty as experimented and experienced in different ideas and tastes, so ideas on what is beautiful vary from person to a makeup artist.
The Make-Up Manual by Lisa Potter-Dixon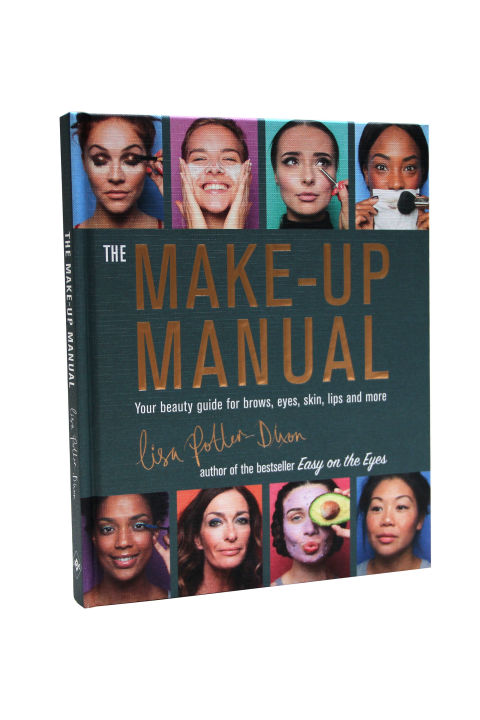 Head of Benefits Cosmetics and deemed as one of the UK's top brand make-up artists, Lisa Potter-Dixon has launched her new Make-up Manual on April 14. Using her perfect experience in the industry, Potter-Dixon's easy to follow verses tackles all kinds of beauty dilemma, from explaining what common girl can own on her face to look pretty. She explains in simple words actually involve to helping you create both natural and bolder make-up looks.
The Makeup of a Confident Woman by Trish McEvoy
Renowned make-up artist, Trish McEvoy has spent the past many years charming women with solutions to their beauty problems and in her new book she wrote with her era of 70s to tackle one of the biggest obstacles for professional women- time. With her mantra, "It's not about having time, it's about making time", McEvoy will transform what you do and how you see yourself in the mirror. Trish's commitment to products and techniques that revealed women's concerns has inspired a diverse following and turned her company into one of the industry's most successful independent diversified cosmetic brands.
Makeup Manual by Bobbi Brown
The queen of beauty, With over 30 years' experience in the facial industry, Bobbi Brown is a leading expert when it comes to hosting a fashion campaigns, magazine cover shoots, personal grooming or what not. With this manual, you will learn to conquer contouring techniques, blusher application and discover the make-up that works for you. Each chapter gives you a step-by-step guide of face collateral.
Perfectly Clear by Dr Nick Lowe
Still on the top the world-renowned dermatologist Dr Nick Lowe who has been solving the skin problems of the top niche in the globe. Working with patients with chronic skin conditions, such as acne, or high-profile names who need to look picture-perfect on the red carpet, Lowe has seen like a caretaker of the problem with the powerful results through his treatments. This new book brings his successes to light, and makes people realize that their skin concerns can be treated with a good hands.
Face Paint by Lisa Eldridge
Make-up as we know it has only been commercially available for the past 100 years, but applying decoration to the face and body may be one of the world's oldest social practices. In this book, make-up artist Lisa Eldridge explores the real history of the subject, from the original materials employed and manufactured to the present and future of make-up. Along with the glamorous trappings, this book is about women, and the ways we can understand their story through the prism of make-up.