Missing games of thrones? Not satisfied with its ending?
Then it's completely okay because we have your back. Let me present to you another fantasy drama in which stars no other than our favourite Cara Delevingne and Orlando Boom in Carnival Row.
Damn, that sounds like a powerful duo. This new drama has every element that we don't usually get to see in other dramas. It has fantasy, love story, action and you just name it and you will find it!
It's a lovely story about a human detective and fairy rekindle who fall in love with each other. So the real question is: "What is the twist in this story?"
You see guys, there were not supposed to fall in love! The fairies have been long ago prohibited from flying freely, talking to human beings and such other things.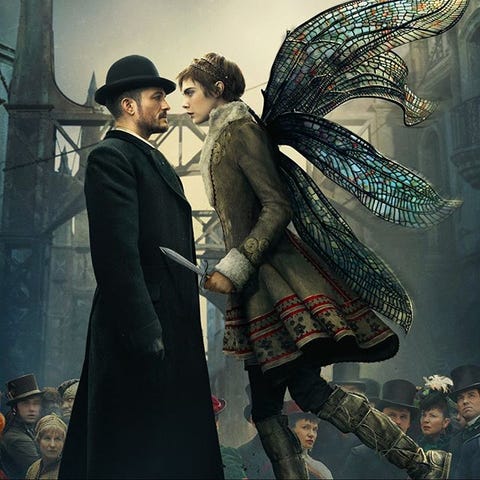 This dark, fantasy centres around how these two beautiful people fight for their love, for their existence and how they will deal with things when a series of murders hit the Victorian town, which has been assigned to the detective to solve the cases.
See Orlando Bloom and Cara Delevingne in a faerie-tale romance in the trailer for 'Carnival Row' https://t.co/BbMBz1PcyI pic.twitter.com/AYhOdckO3v

— Rolling Stone (@RollingStone) August 7, 2019
Here's what's coming to @PrimeVideo in August, including Orlando Bloom and @CaraDelevingne's new show @CarnivalRow https://t.co/Os2OdP8EPf pic.twitter.com/0HMB3KHfJO

— TV Guide (@TVGuide) July 31, 2019
Guess what? These two are not the only one starring this show.
The cast members also includes Karla Crome from misfit's, David Gyasi from interseller, Jared Harris from Mad Men and none other than Indira Varma from our favourite show of all time, Game of thrones!
The first episode of season 1 airs on 30 August 2019 and the show has already been renewed for a second season. Now that's what we call confidence.