Falak Shabbir is a popular Pakistani singer who rose to fame through his popular song Rog. Many of his other songs also became hits. Two years ago he married Sara Khan, which increased his fame. They make a super gorgeous couple and together they have a lovely daughter Alina Falak.
Falak Shabir may get pointed out for his love for his wife actor Sarah Khan, but he will not be putting up with unnecessary criticism of his love anymore!
Falak let his fans and followers know that he won't be having any of it after a follower left a rude comment on one of his recent posts. The Instagram post in question featured him with a rose in hand for Sarah, captioned, "Coming to you my queen."
Recently, Falak Shabbir went abroad from where he bought a lot of imported and expensive perfumes. He also showed his perfume to his fans which was not appreciated by his fans. Well, he posted a pictures of perfumes and wrote, "my luggage is going to get over weight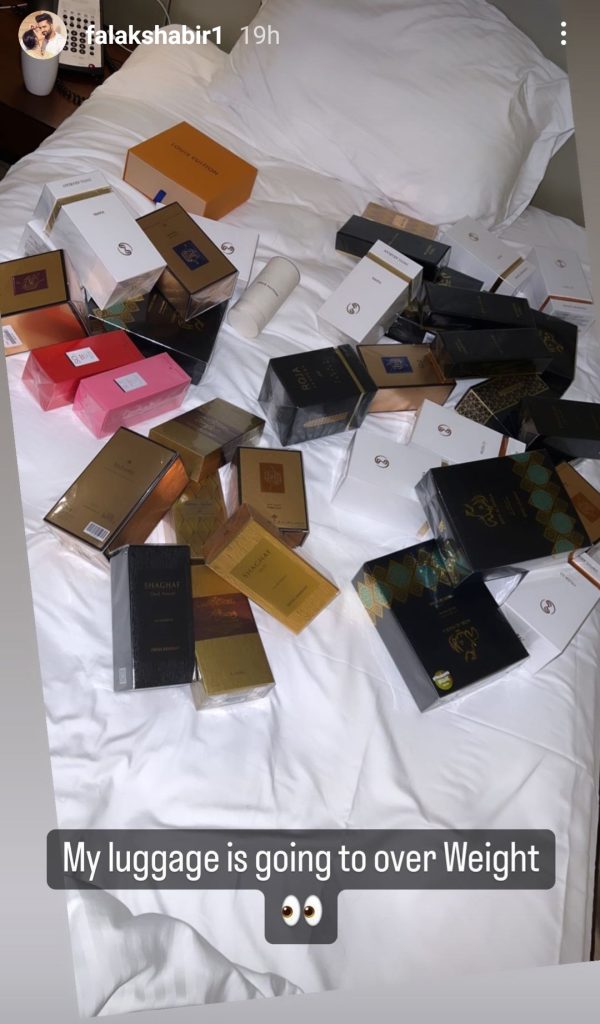 Fans, soon after seeing his status said that someone is doing show-off, fans said that he's flexing his expensive and imported perfumes. They also said that someone should inform the custom as imported items are banned.