Makeup essentials – guide for beginners
Whenever it comes to applying makeup like an expert, there is a basic procedure to follow in order to get the finest results. However, because various things work for different people, there is no one-size-fits-all approach to applying makeup. You've come to the correct spot if you're having trouble finding a method or deciding whether to use concealer before or after foundation. We've prepared a step-by-step tutorial to teach you how to apply face, eye, and lip makeup to help you nail down a solid makeup application flow. We've also included a list of the finest foundations, mascaras, and other beauty products.
Prep The Face:
It's essential to prepare your skin before applying makeup to ensure a healthy foundation. So, before you go for your makeup products, make sure you've finished your skin care regimen. For a quick and easy skin care routine, read out our suggestions below. The steps include:
Cleansing face
Serum
Moisturizer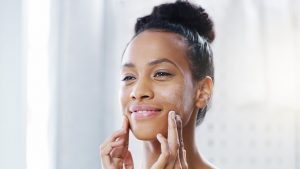 Makeup Steps:
Primer
Primer acts as a barrier between your skin and your makeup. Priming products are primarily used to extend the life of foundation, smooth the skin's surface, and level out skin tone. (To aid in the smoothing of the skin and the reduction of spots and blemishes)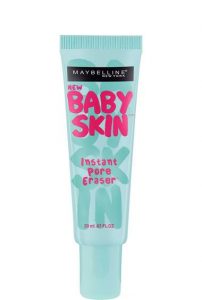 Color Corrector
Color correction is a technique for removing the appearance of skin discoloration by employing complimentary colors (colors that are precisely opposite in the color spectrum). Green, lavender, yellow, and coral tones are common in color correcting concealers. They're used to treat a variety of skin problems like dullness, redness, under-eye bags, dark spots, and bruising, among others.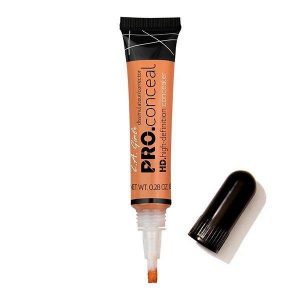 Foundation
Foundations can assist to even out the tone of your skin and brighten your complexion. If you have hyper-pigmentation, such as dark patches, or depigmentation, such as skin that is whiter than usual, using foundation as a makeup can assist to hide them.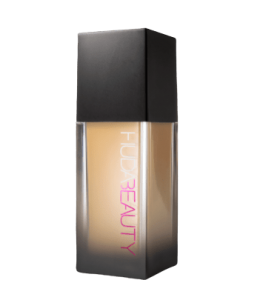 Concealer
In our perspective, concealer is neglected. It's a rather strong and adaptable small device that may be utilized in a variety of ways. But, first and foremost, what is concealer? Concealer is comparable to foundation in that it covers dark circles, age spots, blemishes, and other flaws by concealing pigments and blending them into the skin. Always use concealer on top of your foundation to keep it from smudging. Oh, and remember that less is more. A tiny bit of concealer should be enough.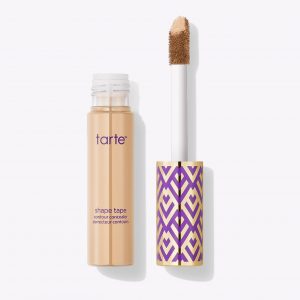 Blush/Bronzer
Blush gives your skin a healthy shine. It gives the appearance of flushed skin without requiring an hour at the gym to obtain the same effect. Bronzer: Using a bronzer, you may add warmth to your skin tone.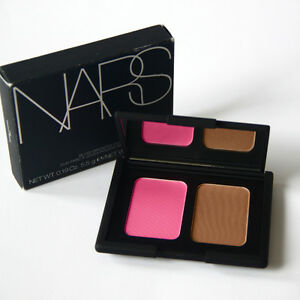 Eye Brows/Eye Shade/Eye Liner
Because of the many functions that the brows serve, they are an essential face feature. They assist in the framing of the eyes, the shape of the face, and communication. Even on the water lines of the eyes, eye liner can be applied over the top lashes. Its major function is to make the lashes appear rich; nevertheless, it also draws attention to the eye and has the ability to enhance or even modify the form of the eye. Eye shadow can be used to add depth and dimension to the eyes, compliment the colour of the eyes, make them look larger, or simply call attention to them. Eye shadow is available in a variety of hues and textures. It's generally powdered, although it also comes in liquid, pencil, cream, and mousse forms.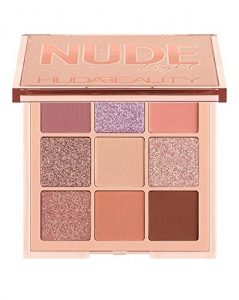 Mascara
Mascara is a cosmetic that is frequently used to improve the appearance of the eyelashes. It has the potential to darken, thicken, lengthen, and/or define eyelashes. It enhances your over all look and give you more glam look.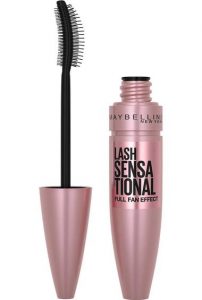 Lipstick
Lipstick is undoubtedly a go-to cosmetic item, whether for a fast fix or a more elaborate party look. It's the most crucial makeup since it quickly transforms the face from drab to diva while also providing skin advantages. If you pick the appropriate shade of lipstick, it will define your lips and enhance your smile.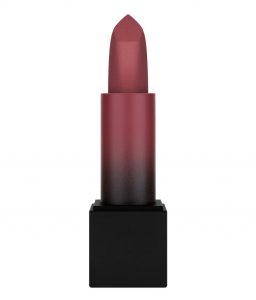 Setting Powder
Setting powders are used to keep foundation in place by preventing it from rubbing off and reducing shine for a long-lasting, flawless complexion. Setting powders come in two basic forms: loose and pressed. They can be transparent or slightly colored to match skin tone.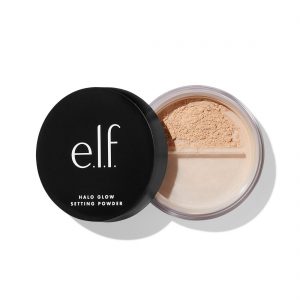 Setting Spray
A setting spray is a liquid-based product that contains chemicals that help your makeup last longer. A setting spray's aim is to keep your makeup in place and looking fresh for as long as possible, preventing it from smudging, wrinkling, and fading.