Places to explore in Turkey
Turkey is a spectacular destination that straddles Asia and Europe, packed to the brim with historic structures left behind from a procession of conquerors and gifted with magnificent landscape that never ceases to astound. Its colorful culture, well-known cuisine, and extensive history all converge here, while its breathtaking landscapes—from the sun-drenched Mediterranean to the massive mountains and dry steppe—are highlights.
>Ephesus
The magnificent ruin of Ephesus is a city of huge monuments and marble-columned roadways that should not be overlooked. This is one of the most intact, still-standing Roman cities in the Mediterranean area, and it's the perfect site to imagine what life was like during the Roman Empire's golden period. A sightseeing tour of the city will take at least half a day to cover the key attractions, if not more.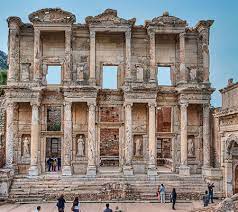 >Cappadocia
Cappadocia's strange, curving rock valleys are a photographer's fantasy. Rippling panoramas of wave-like rock or wacky-shaped pinnacles have been produced by millennia of wind and water activity on cliff ridges and hill crests. If you don't feel like climbing for the sights, this is one of the world's best hot air balloon locations.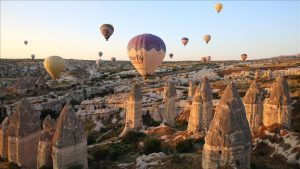 >Pammukale
Pamukkale's pristine white travertine terraces fall down the slope like an out-of-place snowfield amid the verdant countryside, making it one of Turkey's most recognized natural wonders. Although the travertines are a highlight of any journey to Turkey, the enormous and sprawling remains of Roman Hierapolis, an old spa town, are perched atop this calcite hill and provide still another incentive to go.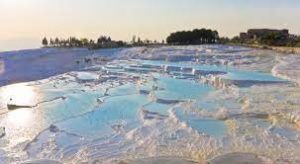 Aspendos
The jaw-dropping enormous bulk of the Roman Theater of Aspendos, just south of Antalya, commemorates Marcus Aurelius' tenure with pomp and ceremony. It is one of antiquity's most famous attractions, being the best surviving example of a classical period theatre still intact in the globe. Despite the fact that the theatre is the major reason for a visit here—and for most people on a half-day excursion from Antalya—