"Why should I discuss it when it is obvious that we are no longer together? said, Faryal Mehmood. Which confirms that their marriage broke off and its not just rumours anymore. After the separate news broke the internet with so many celebrities parting their ways by ending their marriages, every news came with a shock… too hard to handle.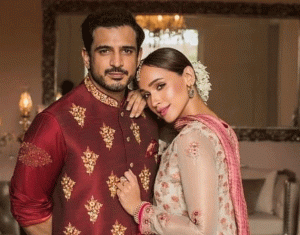 Let's agree that Syra and Shehroze were our absolute favourites until… Later on, rumours also spread about Faryal and Daniyal Raheal. They were just rumours all over everywhere because they both unfollowed each other from their social media and later on started to remove pictures of them together.
In a recent show," Time Out with Ahsan Khan", when this question was raised if Faryal is single or not to which she responded as, "Yes, I'm single."
She further on elaborated her sentence and the scenario with explaining that why should this issue be discussed if its so obvious that they're not together because if they would be, they would rather hangout all the time and not seen together at all like it is. So it's pretty clear that its not only obvious but also official.