It's finally a weekend, everyone loves to go out for lunch or dinner on weekends. Or if you want to treat someone special you would definitely choose a fancy restaurant with all the bells and whistles, obviously, these aren't economical but they provide you the best ambiance, atmosphere, and food.  In Karachi, there are several of the best fine dines restaurants
So here are some best picks that our city has to offer.
XANDERS
Xanders is one of the best fine dining cafés in Karachi. Since it's the oldest one too everyone trusts their food. They got three branches in the whole city
Xander's food is the best in the whole town their steaks are damn good, they also launched their special Babar's pasta and all are loving it, recently Xanders opened their another branch called Colette by Xanders their ambiance is really good and it's a perfect place for those who love crepe, their menu is full of crepe.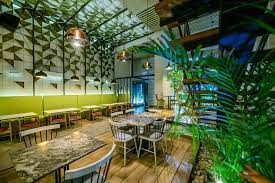 CAFÉ FLO
Cafe Flo is another expensive fine dining restaurant but this one offers quality French cuisine. It's the best place for someone who loves French cuisine. You will feel like you're sitting in a French villa in Paris when you're there. You may need to familiarize yourself with the menu or take the advice of your server. It's another classy place for your date night and formal dinners. They offer the best French steaks in the town.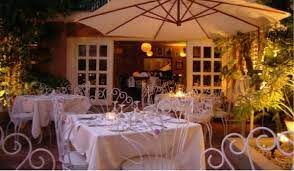 BIG TREE HOUSE
For excellent Mediterranean cuisine, look no further than Big treehouse. One of the recent entrants to the fine dining scene. The Mexican steak is quite popular there. You can even get pizzas and seafood on the menu. It reportedly has 100 items on the menu and you'd need multiple visits to enjoy the best of its menu. You will also find desi food items on the menu like karahi and bbq. Big treehouse is leading in the ambiance than all other restaurants, they have also designed amazing backgrounds everywhere which looks really attractive and everyone loves to take pictures with that backgrounds.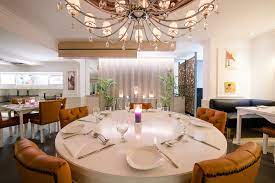 COCOCHAN
You all must have heard this name before, cocochan offers the best Thai and Chinese cuisine in the town you can choose the variety of dishes there It's transformed Tipu Sultan Road into a unique food street since its recent opening. It's been getting really good reviews so far. They have also opened their recent branch at boat basin with a really good ambiance with outdoor dining. It's the best to place to visit in winter especially so do give a visit there.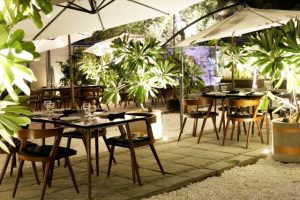 KOEL CAFÉ
Koel café is located at the center of Clifton. This cafe-restaurant has to offer proper continental dishes which comprise of classic favorites with elite creations, all accompanied with quality, quantity, affordability as well as continuous innovation. Café koel is beautifully designed as a nature-themed café. All the greenish things all over and it also got an art gallery inside the café