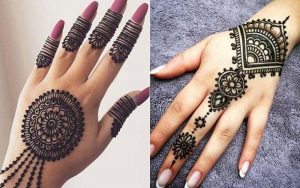 n earlier times, Henna was used as an alternative to permanent tattoos. People in medieval times decorated their body with this art form and used to it medicinal reasons. Henna or Mehndi is a go-to for many traditional events, celebrations, or weddings in Pakistan.
This ancient art form is still practiced today my many men and women. It is a huge part of the Middle Eastern culture and has now been adapted by the western world as well due to the intricate and beautiful designs as well as it being catered to everyone according to their taste, making it unique. Henna is usually worn at music festivals and is a great element to the bohemian aesthetic. Various mehndi designs stem from the rich cultures of Africa, India and of course Middle East.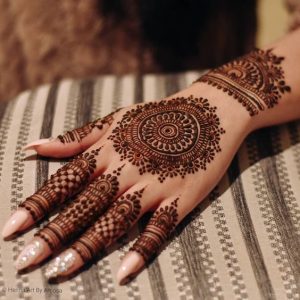 There are a few types of henna/mehndi that are available to use ranging from black henna, normal henna, and white henna.
One major factor in terms of medicinal benefits it that henna has been over the years for curing headaches, fevers and improving sleep. Additionally, it is also an ingredient used to dye fabric, hair and creating impeccable body art.
Personally, I am quite fond of Henna. Back when I was at university in London, I would travel specially on Eid to either Pakistan or areas in London where it was possible to doll up my hands with gorgeous henna designs.
Mehndi/Henna is a way of not only creating cultural art but also the feeling of belonging and nostalgia associated with the beautiful roots of our country and people. Moreover, who doesn't love the mesmerising and earthy scent of fresh Henna? There is not one person who doesn't like it as far as I know!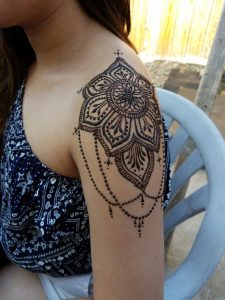 Be it Eid, be it Mehndi events or musical evenings, Henna plays a very important role in bringing families and friends together while adding a vibrant element to the atmosphere.
For those of you who haven't tried it, do check out what henna options you can opt for and if you're not looking for something traditional, white henna art is such an excellent way to showcase the artist within you.
That was it for today.
Until next time!