Over a couple of days Sarah, Cynthia and Kristin have been busy in filming and we have seen some stellar looks of Carrie, Charlotte and Miranda.
As of now, all of them have stepped their foot forward in gorgeous outfits. Carrie a-usual is seen carrying that oh-so-chic New Yorker style and Miranda is seen flaunting sleek tailored looks where as Charlotte is always so elegant. The only thing that we miss is SAMANTHA's signature suits. Carrie though a risk taker is still seen performing in her signature styles for eg designer high heels and bags. She has made a comeback with her staples and we all know how much of a shopper and a fashion junkie she is. However, with all that being said there is news about Carrie recycling her own wardrobe!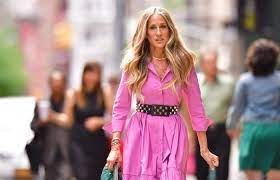 She wore a pink Carolina Herrera shirt dress from Streets ahead and paired it up with a black studded belt which she had formally worn in the movie a several times.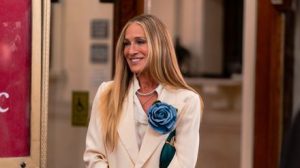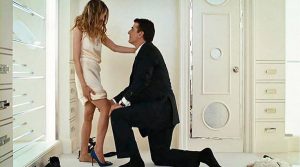 Carrie has also taken out a blue flower brooch that was first worn by her in the previous episode, not just that she threw gorgeous pair of Manolo Blahnik pumps which she initially wore to her courthouse wedding to Mr. Big.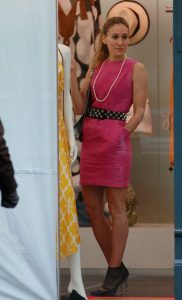 This beautiful fuchsia dress was also worn by her in the first film, look how she paired this with her staple studded black belt too. Absolutely loved it.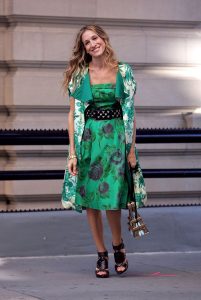 She also wore the black studded belt with this green floral 1950s dress in the first movie.
If Carrie, who loves designer-everything can recycle and wear clothes on repeat with different looks, so can we. It's pointless to hoard things. A little change here or there can easily make your outfit pop and make you a head turner. It's a great way to sustainable living as well!