This could be considered as an extremely sensitive and controversial topic for some people. its always been a face-off between the two. You can either be a Chai lover or a Coffee lover; there is no in between. Both beverages are highly demanded in the world, however, if your are Pakistani only then you will realise that Chai is not just a beverage, it's an emotion!!!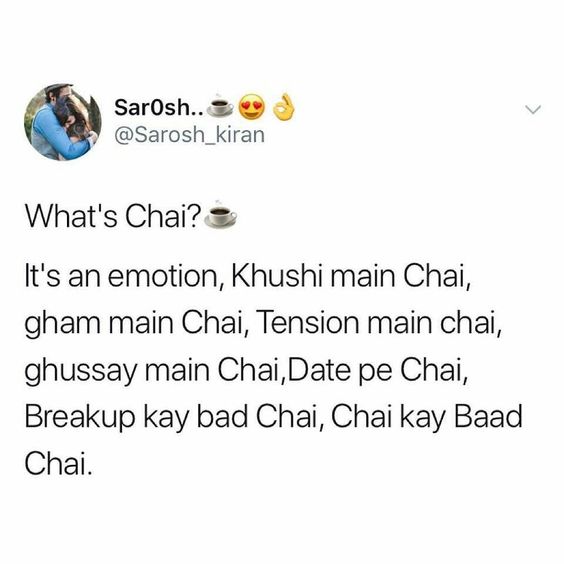 Now living in a Chai loving nation as a coffee lover is a task with in, people refuse to comprehend let alone understand the fact that there are people who prefer coffee over chai! I said what I said and I am one of those "people".
Let me just share some of the great comments you receive being a coffee lover.
"What? How can you not like Chai. Are you even Pakistani?"
"sorry! we don't have coffee at home, no one drinks it at our place. Would you want something else?"
"Yaaar! try it! this is the best chai in town"