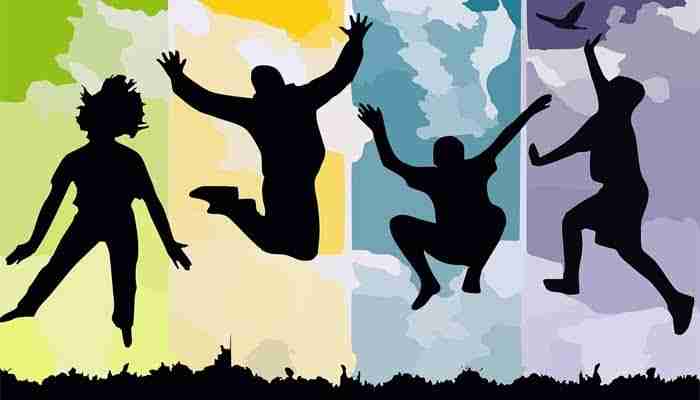 Does any existential question strike to your mind often, that what is the purpose of your existence, what goal you want to achieve by fifty and what not.
Now a days every person is consequently busy with their lives and work routine that they don't get enough time for themselves. Every single person is running towards reaching their desired designations or desired aims. On a daily basis, they follow the similar schedule and routine. This is the reason we are forgetting ourselves in this battle called life. We forget that it's not necessary to survive in a life but it's important to live a life.
I think other activities for engaging ourselves are as much important as work is because if we will only focus on grinding and earning money, we will find our life boring and ultimately, we will disrupt our focus. Be happy with what you have instead of watching others and craving for what they possess, this will sedate for mental health. But this doesn't mean that one should stop growth of struggle for more.
They say "do what you love and love what you do". We need to thrive for contentment in our work. One must keep this in mind that it's utterly fine to take inspiration from the world, this way we will boast our chances to learn and growth for betterment.
Similarly now if we talk about our physical existence after mental one. It's explicit that if you look good, you feel good. It is very important if we start loving yourself before anything and everything.
Giving yourself at least two hours a day is very important. Now what do we mean by giving yourself time is, we may follow a daily routine, start workout which is the most effective way to awaken yourself.
Make a day in a week in which you won't do any kind of activity, just relax, sleep, eat the food of your choice, go for a stroll or drive, watch any movie or season. Giving yourself your own personal space when you are always surrounded by a lot of people, it is important to share your own vibe with yourself. Listen the type of songs you like with your eyes closed that will help you in relaxing your mind. Find someone to whom you can share your all-day routine because it is important to share you honest you and it could be either your friend or family. Try to hang out with your friends because you also need to enjoy and your heart out. Be independent to fulfill all your needs. And you are not dependent on anyone.
Try new thing in your life because new experiences and new hobbies usually change your state of mind. Try to use your cell phone as less as you can after work and stop phubbing.
Try to stay away from toxic people as much as you can because they create a negativity in you which will ultimately turns out to be a mess and let go pessimistic thoughts as they ruin your personality. Making new friends is important. If we do a job or business we obviously interact with other people and we don't have much friends because we live in a competition. Fullfill your every dream and never wait for the right time. Because the right time is when you do it. Be a risk-taker and follow your passion today to accomplish it tomorrow.