The pride of Pakistan, Deepak Perwani who is a fashion designer, a model and also an actor. A package in all, a talent we are all so proud of. This one is not only known in Pakistan but all over the world, he happens to be the first and only designer who is internationally known and recognized as he is published in the international 'Atlas of Fashion Designers'.
Deepak was born in 1973 and belongs to a Non- Muslim, Hindu Sindhi community who became extremely famous and known after getting ample success over the Kurta he stitched in 2007, breaking all records. He sent that world's largest Kurta to Edhi Foundation and was later certified by the GWR (Guinness World Records).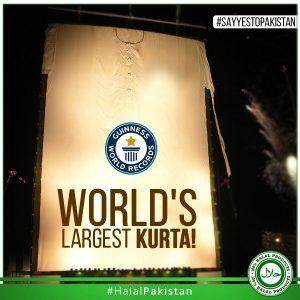 This multi talented person joined the media industry at a very early age, he was graduated from the St. Patrick's and now is widely known for designing school uniforms for the very well – known school; Beacon House School System!