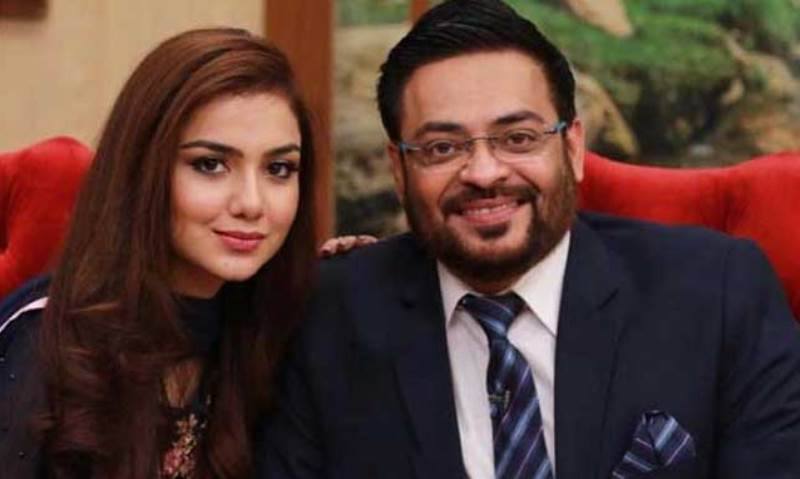 Famous TV personality Dr. Aamir Liaquat finds himself landing in trouble for quite some time now because of his news of third marriage. However, the father of Haniya Khan came forward claiming that his daughter is not mentally stable and further stated that not to believe anything that his daughter claims about getting married to Dr. Aamir Liaquat.
After all this, she then came forward with a statement claiming that Tuba Aamir has taken divorce from Dr. Aamir Liaquat.
Tuba on the other hand was seen posting pictures actively on social media but Aamir Liaquat was no where to be seen in those pictures, She even posted her Eid pictures but without Dr. Aamir Liaquat. It seems like she is avoiding to give any statement regarding the ongoing controversies. She is also keen on avoiding any questions related to her husband which indicates that there might be some issue going on between the two.
There is still no confirmation regarding Tuba Aamir taking divorce from Dr. Aamir Liaquat. We hope things go well between the two and that they both live happy together.