With the popular 'Game Of Throne's' character Jon Snow's magical resurrection in the show creating a buzz on social media, fans across the globe are now emulating his iconic hairstyle, the man perm or merm.
The look, sported by actor Kit Harrington in the series, has also been spotted on models on the runway. After man buns, ponies and braids, salons are now getting requests for the man perm from their male customers.
Unlike the tightly wound perms worn by women in the 80's, this time around, men are opting for more tousled, soft waves. More and more men are going in for techniques like digital perming, thus making waves of the hair appear subtler and curls more pronounced when wet.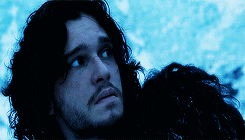 Turns out Jon Snow knows something about hair care.