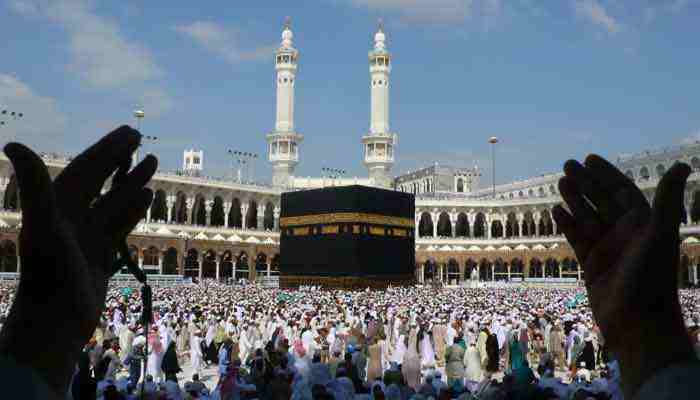 A man was arrested at the Grand Mosque in Makkah after brandishing a weapon and shouting terrorist slogans on Tuesday.
The man was arrested after Asr prayers on the first floor of the Grand Mosque after he was spotted shouting expressions supporting terrorist groups and organizations, Makkah region police said.
Sheikh Abdul Rahman Al Sudais, head of the Presidency for the Two Holy Mosques, told The National that the use of racist and extremist expressions was against Islamic doctrines.
The man "did not respect the sanctity of the place. God has made the Grand Mosque a place of worship, including prayer, tawaf (circumambulation) and Hajj", said Sheikh Sudais while speaking to The National.