Nimra Khan got married on 19 April 2020 in Karachi and her husband was a police officer in London, their marriage lasted for a very short period of time. Her husband announced in August 2021 that they were divorced. Whereas Nimra has not very vocal about her marriage and personal life recently opened up and revealed the trauma she went through.
The talented starlet appeared on the Ahsan Khan show and expressed that she had nothing to hide, her marriage was nothing but a sheer mistake.
Nimra Khan revealed, she faced immense domestic abuse and tolerated it for the sake of her parents and smiles for the love of her fans. However being a human she reached her level of patience and parted ways.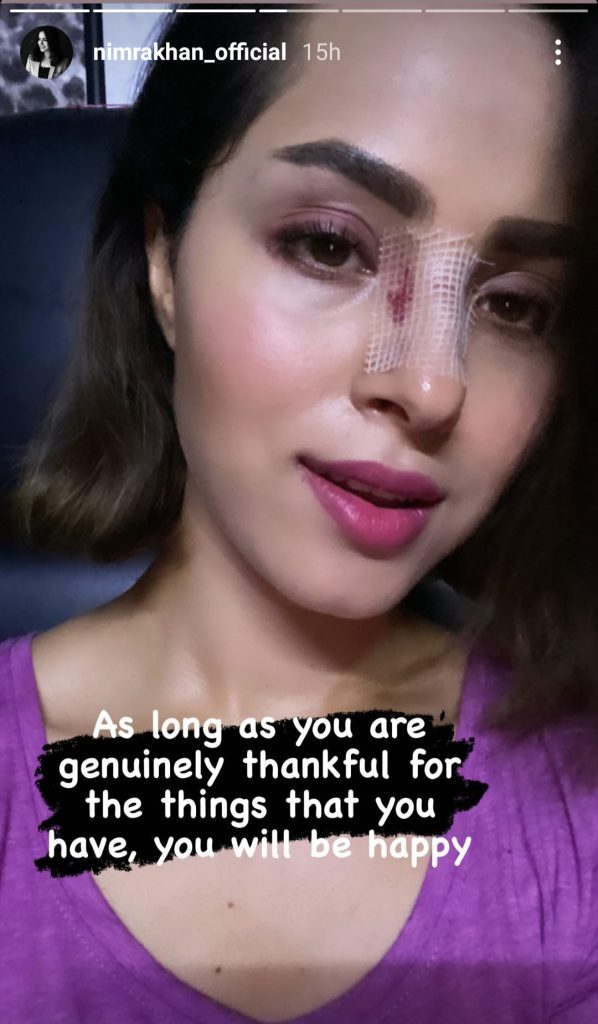 "My fans are amazing, they remained with me through thick and thin as fans know about hard times I faced, for example, my accident and after that my divorce, my fans were with me , that support was unexpected, I just had divorce, and now I would like to talk about it, I never talked about it before, now I will talk about it as there is nothing hidden about it, I want to tell that every story has two sides, the happy pictures with husband were what I was showing to people but what was happening with me was something not to be shared with, you should tolerate abuse to an extent, when it intensifies and exceeds from level of tolerance, one should leave right away, take a decision and move on, I was confident because of my parents , I saw tough and crucial times , my fans only accept me as a smiling face, I wanna smile for them"