Culture of Pakistan
Culture in Pakistan is a mixed combination of the culture of South Asia and Central Asia with more than 15 major ethnic groups in Pakistan, with differences in physical features, historical bloodlines, customs, dress, food, and music. Some of the majority are Punjabis, Sindhis, Baloch, and Pashtuns. The religious influence of Islam has shaped the culture of Pakistan.
Languages:
If we talk about languages so more than 74 languages are spoken in Pakistan. So, for instance, if we start traveling from one end of Pakistan to another end, we will find people after every 2 hours who will be speaking a totally different language that a usual Pakistani can't even understand. That is the reason there is a national language over here which can be spoken and understood by every other person so it becomes easy for everyone to communicate.
Food
Talking about food Pakistani are very fond of good and tasty food. There are so many cuisines that are made and enjoyed all over Pakistan. And every dish is so unique that you will love to try every one of it. One thing that is common all over Pakistan and love for that run in the veins of Pakistani and that thing is "CHAI". Chai is the most common thing that you can find anywhere and the recipe will be the same authentic one.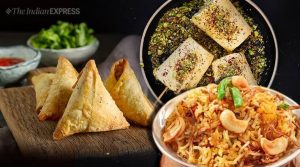 Hospitality
Pakistani are very warm welcoming people. Pakistani hospitality is known all over the world. Pakistani love to show their love and respect towards their guest. As MEHMAN (guests) are a blessing in Islam. So, whenever you are a guest at somebody's house do remember you are important to them.
Family
Family bonding in Pakistan is totally different from other cultures around the world. In Pakistan, family bonding is very strong. People use to live in a joint family with their chacha, mama, khala, phupo everyone as if we compare to others who don't want to live with their parents after they turn 18.
Sports
The love of sports in Pakistanis is on another level. You cannot imagine how much they love sports and especially cricket. Cricket is a hot favorite game for all people even housewives who don't know anything about any sport love cricket. If a person doesn't play cricket, he will love to watch it with his family as cricket is not just watched this thing is celebrated all over the nation.
Celebrations
Pakistanis love to celebrate their festivals on a very large scale. Even if there is a wedding, they will do it on a very large scale and celebrate it with love. The two main Islam event that is celebrated in Pakistan is Eid-Ul-Fitr and Eid-Ul-Adha.
Dresses
Pakistani are very particular about their dresses. If we talk about the national dress of Pakistan so it is Kameez and Shalwar.