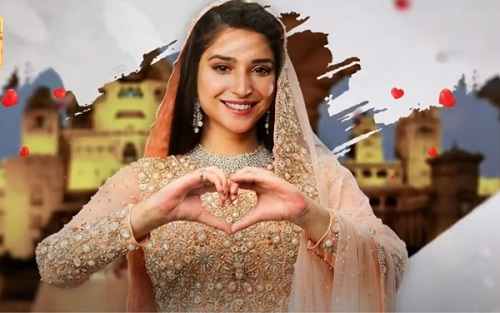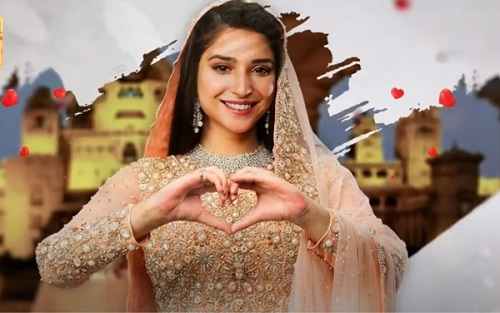 It's good to see how actresses today don't shy away from taking up roles that require more than a dazzle of glamour. It's great to see them getting rid of the damsel in distress avatar and portraying empowering characters that have substance and margin to perform. One such actress is Ramsha Khan who is much more than just an actor, she is a performer.
From the introvert and shy girl from 'Ishqiya' to the independent and confident girl in 'Ghisi Pitti Mohabbat' her choice of scripts and genre has fluctuated and her career graph is racing in just one direction i.e. upwards.
She was also honored at the ARY People's Choice Awards in the category of favorite actress for the drama serial 'Ghisi Piti Mohabbat'.
View this post on Instagram
Ramsha has zipped her critics with aplomb and marveledviewers with spectacular performances one after the other. Normally, actors who taste stardom at a young age, get carried away with the glitz and glamour around them. However, thisisn't the case with Khan, she continues to surprise with every character she chooses and shows immense growth as an actorwith every project she does. Her recent outing 'Shehnai' has opened to glorious reviews and skyrocketing TRP's. The magnum opus project is high on emotions and comedy. It's shot on a massive scale with a star-studded cast, but most importantly it has a great story too.
View this post on Instagram
In 'Shehnai' she plays 'Bakht' a confident young girl who wants to live life on her terms and get married to the boy she loves. She isn't a rebel by any means; she is well aware of her family values and is obedient with her family. Her father Absar (JavedSheikh) wants her to marry the groom of his choice Miraab(Affan Waheed). She lives in a joint family system where in the Phuppo's Tooba and Munni (Javeria Abbasi and Salma Zafar)Chachi Maleeha (Zainab Qayyum) and son in law Kafeel(Saleem Mairaj) plot their conspiracies in order to call off the marriage.
Miraab's family arrives at Bakht's house to finalize the proposalwhen all of a sudden Miraab escapes from the venue to save her girlfriend who threatens him by committing suicide. After havoc, Bakht and Miraab finally get engaged. They both meetand express their feeling of not getting married to each other. They lock a deal of faking the engagement that will eventually get called off due to their attitudes.
As the story progresses, their wedding date gets fixed. Bakht and Miraab go out for shopping and plan to decide the proceeding. In an interesting twist Miraab finds out that Bakht's boyfriend 'Hunain' is a cheat who wants to get rid of her. On one hand the wedding preparations have started in full swing and Miraab gets into a new dilemma. Should he marry the love of her life 'Samreen' or save the innocent Bakht. Let's see what happens next!