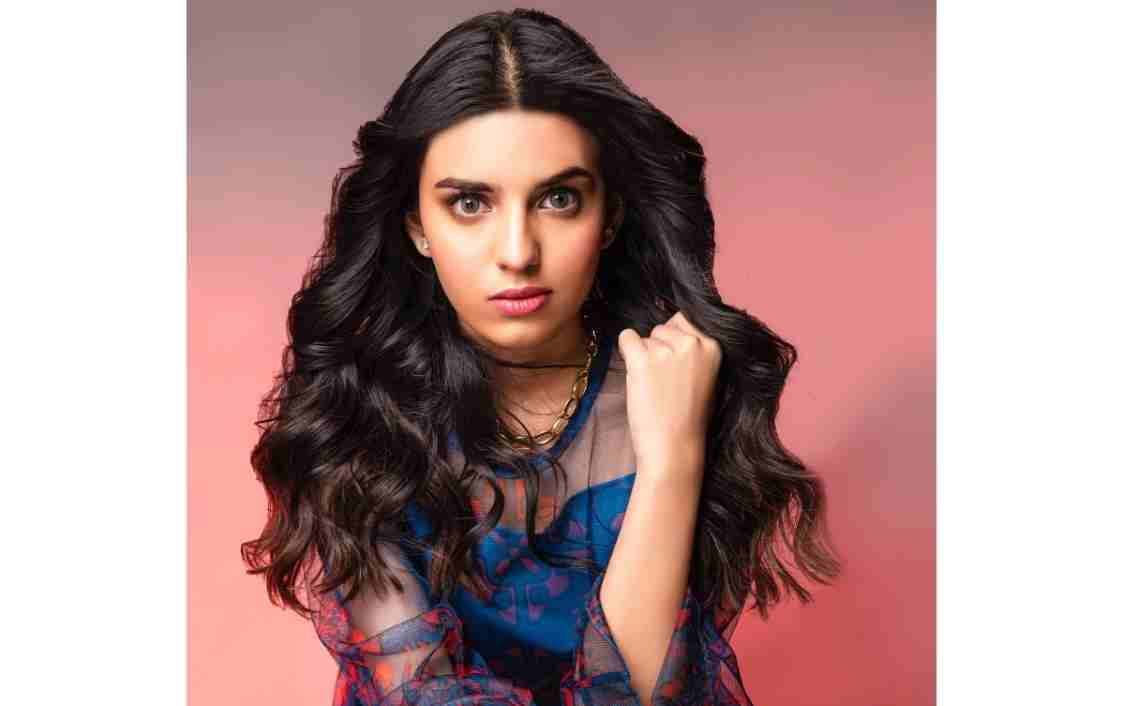 Humna Zahid also known as Samosiiii, is a blogger and make-up influencer on Likee with 2.2 million followers. Likee is world's leading global short video creation platform with around 150 million unique monthly users worldwide. The Singapore-based app has already crossed a million downloads mark in Pakistan and is expected to make new records here.
In your own words, please give us a brief introduction of yourself.
My name is Humna, and I go by the name Samosiiii on social media. I'm a content creator, makeup artist and influencer on Likee. I create fashion and makeup videos to inspire young people by teaching them new styles and makeup techniques.
Why did you choose the name "Samosiiii"?
During my school years I loved eating "Samosas" and that love transpired into my name. Samosas are spicy, fun and addictive and so is my content.
Tell us about your career – who inspired and supported you most in your career?
I started at the end of 2017, with a lot of support from my family and my friends. Their support made me feel empowered to pursue such an unusual career path. My followers keep inspiring me every day, as they have done from the very beginning.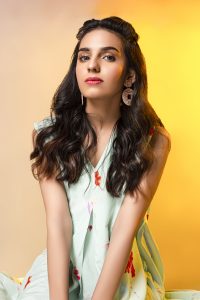 How did you find out about Likee?
I was playing a game on my phone and randomly saw an advertisement of Likee. At the time, Likee was not very popular in Pakistan. I immediately was drawn to it and downloaded the app to get familiar with it. I started using it and eventually it became popular in Pakistan too. So, being among the earliest users of Likee, I was able to grow my page very quickly in the last 2 years.
How did you discover your interest in make-up and beauty? 
I have been good at expressing myself creatively from a young age. Makeup was something that interested me a lot from the beginning, I was also very good at drawing and art in general. I love wall painting and graffiti. After graduating, I realized that makeup was the future I wanted. So, I shifted all of my focus on it and started getting better and better at it every day. I taught myself to excel at it, thanks to a lot of practice on my friends and family.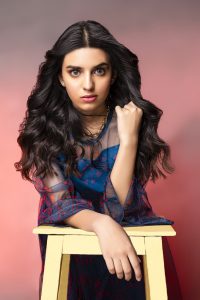 Do you do make-up for other people, as well?
Yes, I sometimes take appointments if I have some free time on my hands. However, my full time occupation is content creation, which allows me to seek sponsorships as well.
What's your advice for the trendiest make-up styles for 2021?
Be yourself. Go for whatever makes you feel comfortable, above all. You have to experiment a lot initially, to find out what works best for you. But, eventually you will find out what suits you and what doesn't. Don't pay attention to what other people think you should do. You have to find your own motivation, and go for it. People are always judgmental, especially online when they are hidden behind false profiles and are able to pass negative comments without any consequences to themselves. There are no boundaries when it comes to creative expression, so go for whatever makes you feel the most you.
Who is your inspiration in make-up?
Abby Roberts is my inspiration when it comes to global make-up art. However, when thinking of role models close to home I will always pick Nabila.
Who is your style icon? 
By default I always consult my mom, and some friends when it comes to style advice. But Saba Qamar has always been my inspiration, when it comes to her confidence and ability to really light up the television screen with her charming and witty personality.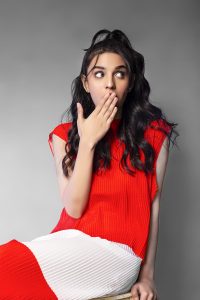 Any interest in trying out acting and modeling?
For now I just want to create inspiring videos for my fans, because I can still roughly measure the amount of difference I'm bringing into their lives. This really motivates me to continue to be there for them full-time. But I'm sure I would like to experiment with some form of acting and modelling sometime in the future, depending on the opportunities. I'm sure my fans would also love to see me on the big screen, for a change.
Why did you choose Likee as your social media platform, and how has your experience been?
Likee doesn't put any weird restrictions on content creators, and it allows you to create all kinds of ethical content without any hindrances. They actually also encourage content creators to make content using specific hashtags challenges and themes. This keeps the juices flowing and you feel motivated to create the best quality content that your followers
deserve. The app supports its content creators and makes us feel like we are on the same team as the app creators.
What are the 3 things that you like the most about Likee?
First of all, Likee's ability to make content creators feel free to create anything they want, and express themselves freely as long as it is moral and ethical. This for me was one of the most important things when considering growing my social media following. Another thing that I like about Likee is their amazing team. They are always available to listen to me and my concerns, and go above and beyond in promoting talent. They have been supportive in promoting my account, along with many other content creators like me who have potential, and they have made sure that we get the spotlight that we deserve. The app's design is also among my favourite aspects because it allows you to focus on what's important instead of offering distractions from the real content.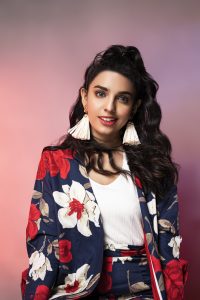 How do you plan to grow your Likee account?
During the last 2 years, I have learned that social media is evolving constantly and so are followers' needs. So, the more content I create and the more feedback I receive from my fans, I understand that they are very receptive to the increasing quality of my videos. They know immediately if I ever get lazy with any of my content, and that keeps me motivated to do better every time. That is the only way to grow on an honest platform like Likee. The quality has to keep going up. To be frank, if you like what you do and keep doing it, then you will surely keep getting better at it. So, my goal for growing my Likee is to be better every time I create content.
Has Covid-19 affected your work in any way?
Yes. The pandemic has clearly challenged everyone in many different ways, and many people have also lost their livelihoods. It has certainly made me feel the need to explore myself more, by being so isolated most of the time. Meeting friends is becoming rarer and I think that makes you really appreciate the good things in life. It has made me feel thankful for what I have. And being able to create content as a full time job, is really something special during these tough times. The good thing about my "job" is that you can do it from anywhere. I was already working from home before the pandemic, thanks to Likee, but I hope things get better soon.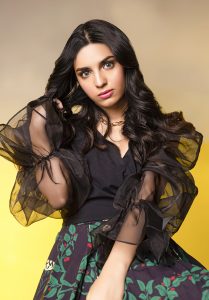 What is your new year's resolution?
More than anything else, I want Covid-19 to end. In terms of my work, I just want to keep learning and improving myself at every step of the way. I want to keep moving forward, and think big. I would like to work with big brands, and create a wider variety of content, possibly
even collaborating with some of my role models. I would like to learn to be more creative, and surround myself with creative people.
Any advice for youngsters who would like to become 'Likers'?
The most important thing is to be consistent with your content creation. Don't give up even for a single day. When you get lazy and postpone content creation even for a single day, you risk turning that into a bad habit and before you know it, your followers will lose interest.
Learn as you create and don't overthink. Learn to take useful feedback and ignore everything else. Build a vision and then stick to it. It can be your only guiding light in dark times.
What do you want to say to your followers?
I would like to thank all of my "Gems and Janus" for showing me immense support all this time and loving my work. They are the reason why I'm sitting here in front of you today, and they are the reason why I keep doing what I do.