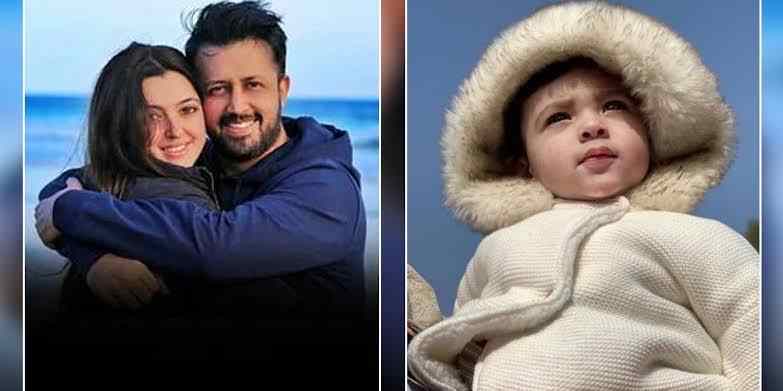 Let's admit it, we all have gone gaga over Saif Ali Khan and Kareena Kapoor's first born, Taimur and his cuteness. He became the social media sensation right from the moment he was born and there's no asking why. However, we had one even cuter baby right here in our industry and we simply didn't catch an eye on him uptil now. Well, it won't be late to say that it seems like Atif Aslam's son Ahad is the new kid on the block. He is already a social media sensation not only in Pakistan but across the border as well. And if you look at his latest pictures, you will agree that Ahad is indeed going to rule the internet with his overloaded cuteness.
New Social Media Sensation
As soon as the pictures of Atif Aslam make its way to the online space, it does not take much time for it to go viral. But this time around it's not Atif we have our eyes on but his cute lil Ahad who surely knows how to url the limelight just like papa bear.
Father – Son Bonding
There's no doubt that the father – son duo share a special bond between each other and these pictures are the cutest proof, which speak a thousand words. Regardless of Atif's busy and hectic work schedule, he surely knows how to balance his routine and spend some quality time with his son.
No matter what, we've surely forgotten the lil Khan and Ahad's all we have in mind now!