As time goes and fashion trends shift, more color schemes, designers, and brands are entering the bridal gown business. Weddings, as the most significant day of a girl's life, are considered to be stressful for the bride-to-be when it comes to choosing her wedding gown. However, owing to the block's iconic and well-known Pakistani designers. Many bright and skilled designers and companies have been in business for over a decade and are excelling at their handwork to give you with the garment of your dreams at an affordable price. Day by day, as more brilliant designers and companies enter the sector, the market rivalry heats up. Below is the list of some of top designers of Pakistan which can help you with your wedding look and make it look AMAZING
HSY (Hassan Sherhyar Yaseen), often known as HSY, is the ideal of current day trends blended with culture and is the ultimate wedding couture specialist and world famous fashion designer. He is the most well-known South Asian wedding label, specializing in the most elaborate bridal designs and bright color schemes. In the world of bridal couture, the fashion designer has set the bar high for his all competitors in the industry.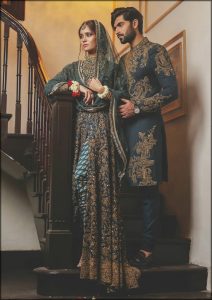 Faraz Manan, one of Pakistan's most well-known fashion designers, began his career in 2003. The designer brand is one of the first in Pakistan to build a flagship store in Dubai, with a magnificent Lahore-based boutique. Faraz Manan has earned a number of accolades for his magnificent works, which he has displayed in a number of international and national exhibits.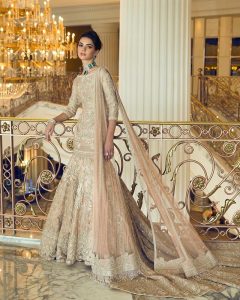 Ali Xeeshan has been successful in garnering consumers and admirers from all over the world since the introduction of his fashion business in 2010. The designer is quite proud of his cultural heritage and shows it in his designs, which are inspired by rich Punjabi aesthetics. From luxurious pre-wedding gowns to formal wedding gowns, bridal clothing to men's wear, he has it all covered.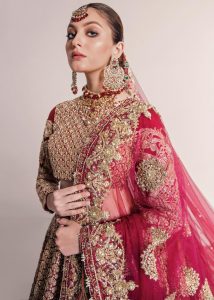 Deepak Perwani, the designer of the century, is the first of his name and dripping with maximum originality. He makes the most elegant bridal with such an exquisite palette that would make you bite your finger in amazement. Deepak Perwani's bridal collection offers it all, from dusky tones to peachy colors, to help you stand out on your big day.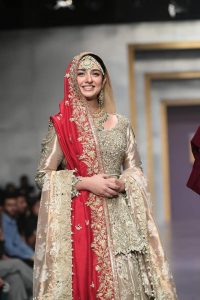 Bunto Kazmi rose to fame in the fashion forward couture world when the privileged class was spotted wearing their creations. The multi-talented designer is well-known for her regal and ethnic palette, which is seamlessly blended with current trends. Her passion for Mughal designs and needlework distinguishes her bridal line from the others.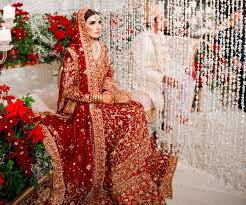 Sania Maskatiya was founded in 2010 as a collaboration between the designer Sania and Umair Tabani. The business runs four locations in Islamabad, Lahore, and Karachi, and has received several LUX Style Awards and nominations. Being the owner of an international store in Dubai. The collection of her brand is accessible from dozens of retailers in Pakistan, as well as the United Kingdom, India, Singapore, the United States, and other European nations. In the categories of pret wear, formals, and bridal wear, the company provides a wide selection of classic and contemporary clothes for ladies. Men's ethnic clothing, such as waistcoats and kurtas, are available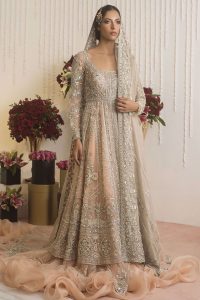 In 2009, Zainab Chottani took her initial steps into the world of fashion. The designer brand has a large customer and fan following who are amazed by the stunning collections the brand offers on a regular basis after being in business for a decade. Following her success in bridal wear, Zainab Chottani launched a ready-to-wear line, featuring casual and formal ready-to-wear.