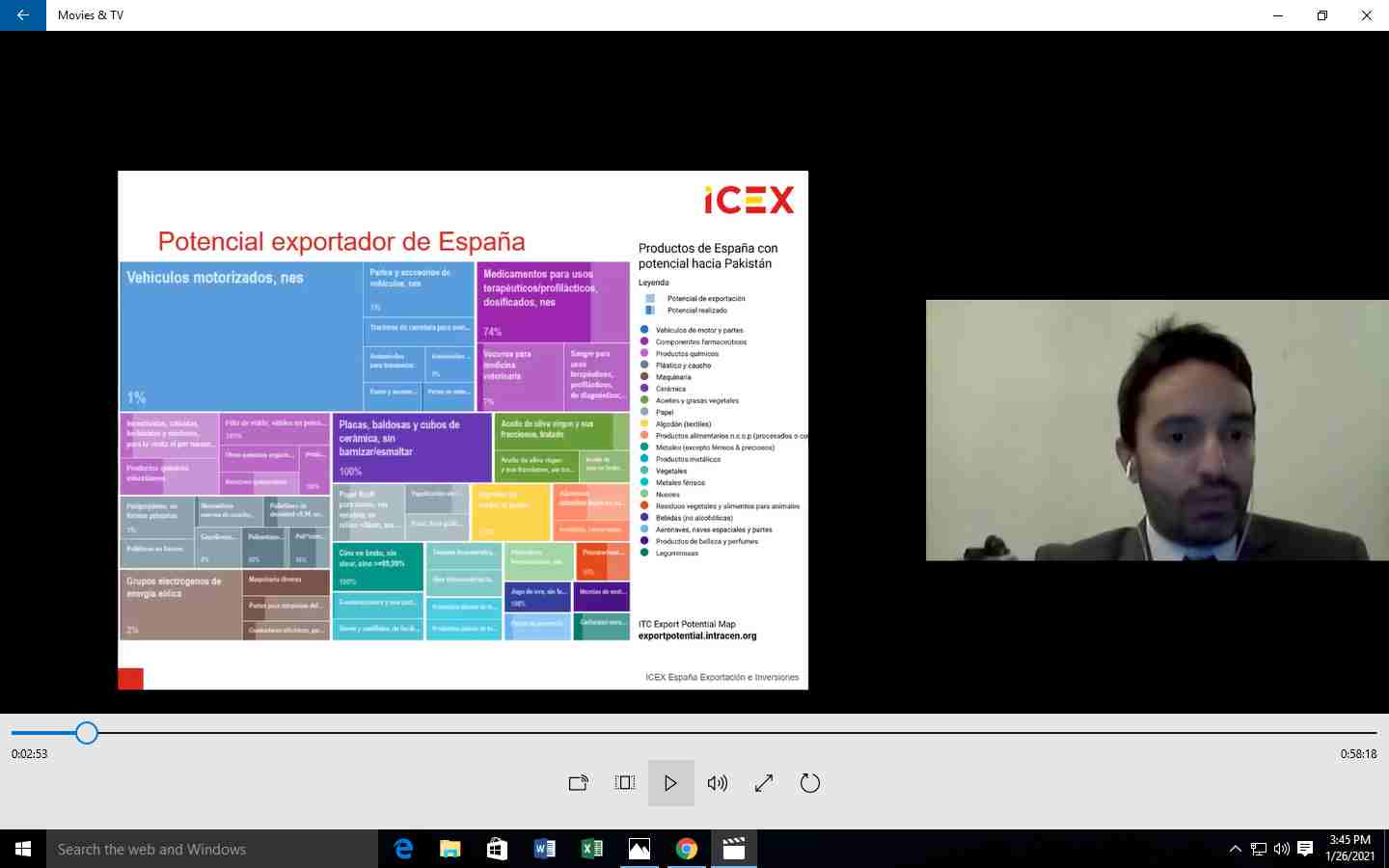 Webinar on the "Trade & Investment Promotion of Pakistan- Spain" was organized
Trade Development Authority of Pakistan and the Commercial Section, Embassy of Pakistan, Madrid organized a Webinar on Trade and Investment Promotion of Pakistan in collaboration with Foment del Treball, Nacional and the Spanish Institute for Foreign Trade (ICEX) on Tuesday, 26th January, 2021. The main purpose of the Webinar was to create awareness in Spanish business community about trade and investment opportunities in Pakistan and to explore potential for enhanced trade between Pakistan and the Spain. More than 50 representatives of various companies, chambers/Trade bodies from Pakistan and Spain attended the webinar. During the webinar the participants were apprised about TDAP initiatives for getting more market access for Pakistani products and services through the series of such webinars.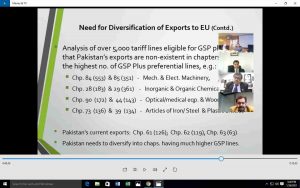 Mr. Ernest Quingles, President of the International Commission at Foment del Treball, Nacional welcomed the participants. While keynote address was given by Mr. Muhammad Imran Ali Chaudhary, Consul General of Pakistan in Barcelona. Mr. Aitor Santiago, Economic & Commercial Attaché of Spain in Pakistan discussed "Trade Promotion from ICEX "(Spanish Perspective) and Mr. Peter Saey, Zone Director Asia & Oceania, HIPRA discussed "Doing Business in Pakistan: A First-hand Spanish Experience". Mr. Aatif Umar Khalil, Director, Prime Minister's Office, Board of Investment, Pakistan has given a detail presentation on the "Foreign Investment Opportunities and Incentives in Pakistan".