Hello, my curly haired lions, I know I know, being someone with curly hair means that you are constantly in the spotlight and being asked if your hair is natural, how you manage to keep it healthy or maintain it's overall appearance. Little does anyone know how tough it is to manage curly hair without having it look like a bird's nest!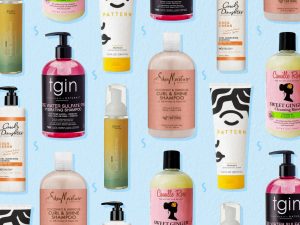 As someone who has always had curly hair, I was not fond of them before. You know why? Yes, you guessed it! Typical beauty standards. I spent more than half my life straightening, damaging, and using chemicals on my hair to match the criteria as to what I thought having good hair means.
It's been a journey, but I have learnt to love and embrace my natural curly hair, and these are the tricks I use to keep them bouncy, fresh, and healthy!
Choose your shampoo wisely. Opt for sulphate and paraben free shampoos.
Apply a mask as a pre-shampoo treatment
Never brush curly hair
Invest in a wide tooth comb
Rinse hair with cold water
Trim split ends to maintain the bounce
Try natural remedies/masks
Do not use a towel to dry your hair
Be consistent with oiling
If you also research the curly girl method, you are likely to get an insight on how you can make your curls frizz free and bouncy!
This was my take on how you can flaunt your curls and make other people wish they had them! Out with the old and in with the new, it's all about the curly hair!
Until next time.