Despite the much known and common image of WB by Hemani as a brand related to 'Beauty, Health & Wellness', it is also getting recognized by many for the unique and vast collection of FRAGRANCES. Yes, perfumes! WB by Hemani has a wide collection of fragrances for men and women both ranging from oriental attars with pure Arabian essence and made with essential oils to odor preventing body sprays with long lasting and premium quality notes.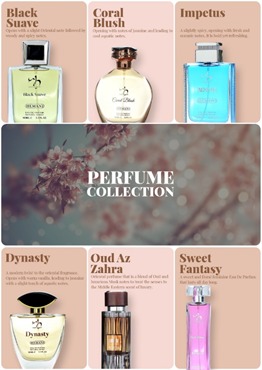 They also have hair and body mists, candles, bakhoors and much more! Pride of Pakistan Range of Fragrances & Exclusive Perfume for Him & Her, were some of its successful launches which became the talk among many celebrities as well!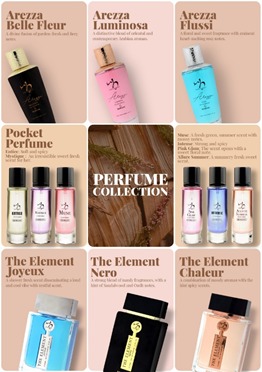 Pride of Pakistan Range contains fragrances from different cities of Pakistan and the aroma of each one of them is specially developed to resemble the actual fragrance of that city! Moreover, Exclusive Perfume for Him & Her, in a statement classy bottle with 'Mic Shape' was launched to speak up for Wasim Badami's loud & vibrant personality on television!
WB by Hemani has plans to expand its fragrance collection in coming years and has many projects aligned with new and innovative concepts in the world of perfumery.