Released in 2017, PUBG was one of the very first Battle Royale games to have entered the market and has gone on to inspiremany other companies to follow suit in search of the same level of fame. It did not take time for PUBG to take over the world and threaten many other games such as Fortnite. But this all changed later in 2017, with the release of the extremely popular Garena Free Fire which managed to win the "Best Popular Vote Game" award in 2019 by Google Play Store. Free Fire continues to establish itself as a long-lasting global platform with more than 1 billion downloads. Collaboration with big names such as BTS, Cristiano Ronaldo, DJ Alok, Ali Zafar, and many more help further strengthen this platform's popularity.
Its popularity can be credited to the 5 things that Free Fire has that PUBG does not. These include;
Amazing Graphics
Free Fire's graphics are extremely light as compared to PUBG making it compatible with even low-end devices. The super-light graphics ensure that your device never lags and your gaming experience is not interrupted. Compared to this, gamersopt to share PUBG Mobile through third-party apps since the download size of the game is around 2 GB and Free Fire is 508 MB.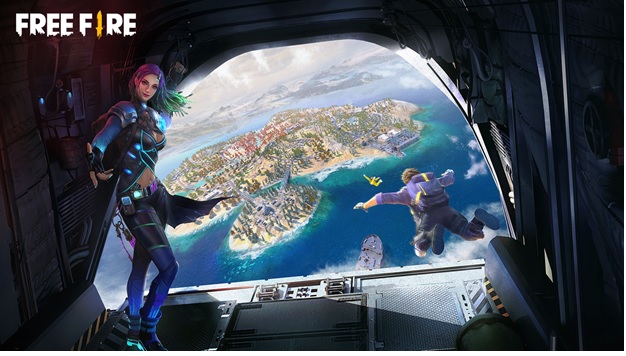 Fun Gameplay
The gameplay of Garena Free Fire is one of the most amazing features. The focus is on a 1-1 confrontation between the protagonist and the antagonist. This includes diverse games modes such as ranked games, clash squad, comic racer, rampage, and big head. While PUBG Mobile also has amazing gameplay, the heavy download size affects the graphics and the overall experience of the game.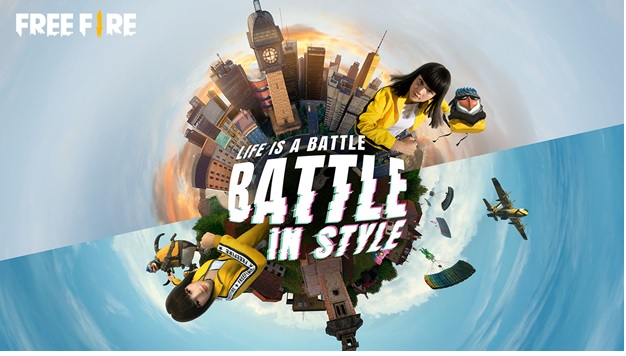 Free Fire Universe
The Free Fire universe comes with many exciting characters to choose from with new additions regularly. The royale shooting game starts with two characters, Evo and Adam that are free. There are numerous characters that can be unlocked for FREE by playing different activities. The rest can be unlocked by using diamonds and in-game currency. There are around 40 characters with each having its own storylines and unique set of skills like healing, speed, navigating enemies, agility and more. The unique abilities further raise the experience of the gamers to the next level. Gamers can also connect with each other, play in squads and combine skills to beat the opponent. On the other hand, PUBG Mobile has only 5 characters with limited storylines which automatically makes the Free Fire Universe more exciting. 

Powerful Pets
Who doesn't want a pet? While we may not be able to get a pet for ourselves in the real world, a pet in the virtual world is possible with Free Fire. The game offers around 16 fun and amazing pets with unique abilities like navigating enemies, healing, speed and more. The skills your pet can be a game changer as they not just provide support to your character but can also help games advance in the game. They assist the main characters and bring massive support. Some of the most in-demand pets include; Yeti, Mr. Waggor, Night Panther and Falco.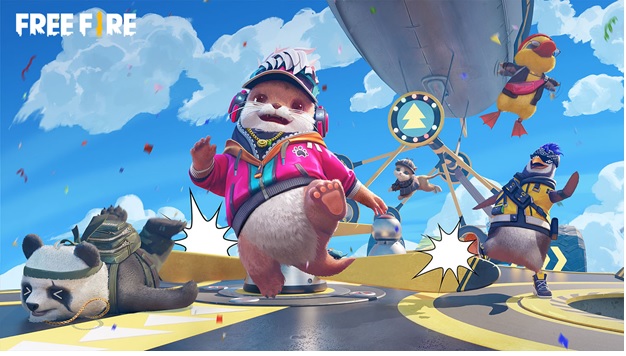 Skin
We can't deny that weapons, guns and shooting are what keep you coming back to such battleground games. Free Fire uses real weapons as inspirations for their skins and is recognized for elevating the realism factor. Gun enthusiasts can now enjoy different kinds of skins for each gun with different abilities that assist each game differently. The top favorite guns include the MP40, M1887, AK and the SCAR. Here PUBG gives Free Fire tough competition when it comes to weapons as they too take inspiration from real weapons. However, the overall experience of Free Fire remains unmatchable. 

It is because of these amazing features that Free Fire has gained so much popularity in so little time. From skins to pets and characters to the graphics, Garena Free Fire offers an experience like nothing else.