Jungfraujoch is known is the roof of Europe and to get to the top there is only one way- Train.  It's a beautiful place up in the mountains which is absolutely surreal. It is a highest point in Europe and offers great views.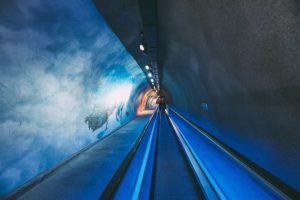 Trains are very punctual there, a second up or down and you'll miss the train, also you have to change the trains so make sure to wear fuss free clothes and joggers. People normally dread the journey but you'll be surprised at how easy they've made the entire journey. The entire place works with a system and you'll have to follow it religiously.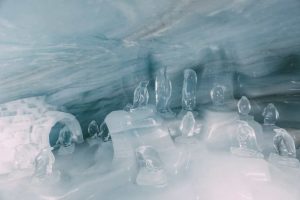 The weather is too beautiful and a bit cold so make sure you keep warm pair of clothes. On your way up you'll see magical scenes totally movie-like. You'll get to see serene views, Alps, glaciers and clear skies. You'd want to stay there. If you visit in winters it'll be snowing heavily and the visibility will be zero so the best time to visit is summers or spring.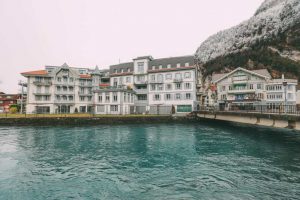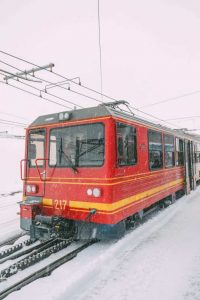 Few things that you should keep in mind before visiting is that the train journey is easier, there are a couple of spots you can go for skiing and you should keep a few snacks especially chocolates as high altitude will make you short of breath and things are expensive there.
The most important question asked is if a trip to Jungfraujoch to the top of Europe is really worth it. The answer to it is yes! The tour is costly but the weather, views and activities are all worth it!  The entire country is so well organized and clean. You'll definitely have your Instagram moments.
The closest alpine towns are Wengen, Interlaken and Grindelwald. There is also Lindt Swiss chocolate a retailer known for its fine swiss chocolate, truffles and confectionery. You should also visit Funky chocolate club and make your own swiss chocolate. You will start off with chocolate tasting and then you can make your own chocolate, which is fun!