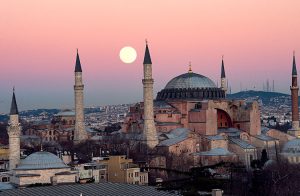 For me the most significant experience of my life was when I started my journey at AIESEC this year in summers. At that time I did not realize what I was in for but after completing my journey, I cultivated skills and idea's that I otherwise would not have had developed. The notion of altruistically providing a service without any notion is nothing new and for some it is downright controversial but for me it was another story altogether.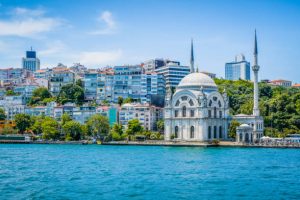 I understood the adventure involved and so I embarked on this journey shortly after the paperwork was done. Adrenaline rushed through my body. I was nervous and I was traveling all by myself to a country I had just read and seen videos about. I had to stay with people I had never talked to let alone met them. I was excited as the day of my departure got close.
My destination for this internship was Istanbul. A city so serene and breath-taking. Upon arrival, my EP buddy came to receive me at the airport. He guided me throughout and dropped me to my host family who on the other hand was equally welcoming and the place where I had to work was also near. Upon reaching, however, the first challenge that I had to face was the language barrier. I had committed myself for two months and to be able to potentially deliver my message to the masses was one of the toughest things yet, it taught me patience and the ability to be more compromising.
Normally we know about the culture of other countries and people through movies and videos, for me it was different. I was deeply immersed in everything Turkey had to offer- from its traditions to customs, to the mesmerizing and breathtaking views, to its night life and most importantly I learnt a lot through my global internship. Not only did I learn about Turks but I also got a chance to get a close insight about other people's culture and traditions who took this journey just like me, to name a few: Indian's, Egyptians, Romanians, Moroccan's, Tunisians, Americans etc. I made friends for a life time!
This internship taught me to step out of my comfort zone. It was very meaningful. We had to teach high school students- English and simultaneously represent our culture and tradition. At the Global village everyone got a chance to wear their cultural clothes, cook their traditional food, play and dance on their traditional songs. Daily, we were assigned a different task and we all learnt to deal with unexpected situations. I became more aware of who I am as a person, of what things are like outside our own reality, comfort zone, of what my strengths and weaknesses are, how I could improve myself and put my strengths to use in order to have even the smallest impact. You discover your love for sharing knowledge with others or a secret passion for fields like photography, there's definitely something to be gained out of having freedom to do new things not only that, you develop leadership skills and you become an agent of change.
This internship surely had a great impact on me. I heavily got dependent on google maps for otherwise I kept losing myself in the city. I explored my interests and got a wider exposure, all the places I wanted to see or heard of checked off my bucket list. The friends I made, the work I did and the people I met will always be a greatest component of my journey and the thing I value the most. Today an entirely different person stares back at the journey I took because of the way I changed. I have transformed into someone who no matter what, wherever she goes would want to bring change, even if it is the smallest of all. I want to learn more about the world.
I urge everyone to step out of their comfort zone and travel. To take this opportunity for I promise, they will come back entirely different. More hopeful, more positive and certainly more accepting.