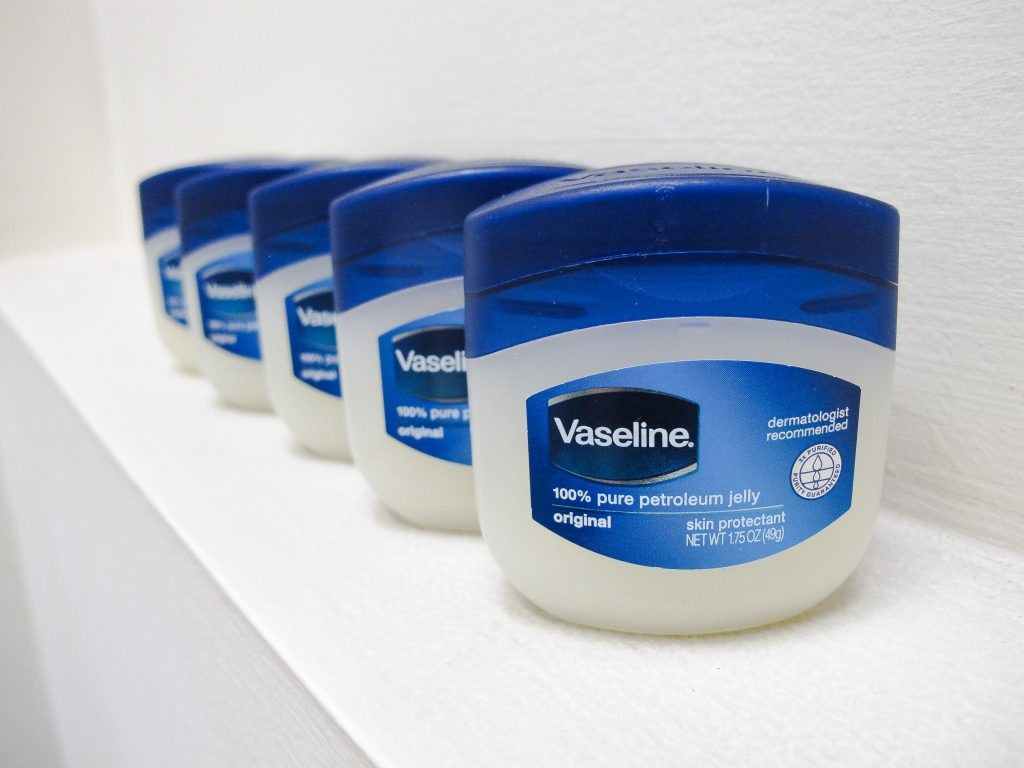 Petroleum jelly is a mixture of mineral oils and waxes discovered by Robert Augustus Chesebrough in 1859. Petroleum jelly helps seal your wounds and skin with a water-protective barrier while retaining the moisture.
Preserve perfume from fading
Applying petroleum jelly as a base for your perfume can help it stay longer. You just need to rub Vaseline around your wrists and behind your ears to make your perfume last for a longer period of time.
Moisturize dry heels
Summer or winters your heels get super dry and flakey. Apply Vaseline on your feet before you go to sleep, and wear socks. You will definitely wake up with soft skin. Even you can apply it after showering.
Prevents getting skin stains from hair dye or nail polish
Before getting a hair dye or applying nail paint you can apply petroleum jelly along your hairline to avoid hair dye from staining your skin so that it becomes easy to wipe away all stains.
Remove eyelash glue
We all know it's not easy to put on your lashes and even harder to get them off without pulling out your natural lashes, too. So just rub a small amount of Vaseline on your lashes and the false lashes will come off much easier without damaging your natural ones.
Acquire thicker-looking lashes
Sometimes we don't have mascara or it dries out so just apply a little Vaseline to your lash line for a shiny and thicker lashes.
Get Highlighted eyelids and cheeks
Most affordable way to highlight your skin and get a glowing look is that you can use a bit of Vaseline around your cheeks and eyelids when you don't have highlighter nearby.
Fight split ends
Scorching heat or exposure to the sun or even pool can cause your hair to dry out, fast. So to get rid of this annoying split ends so apply a bit of Vaseline to the ends for extra moisture and shine.