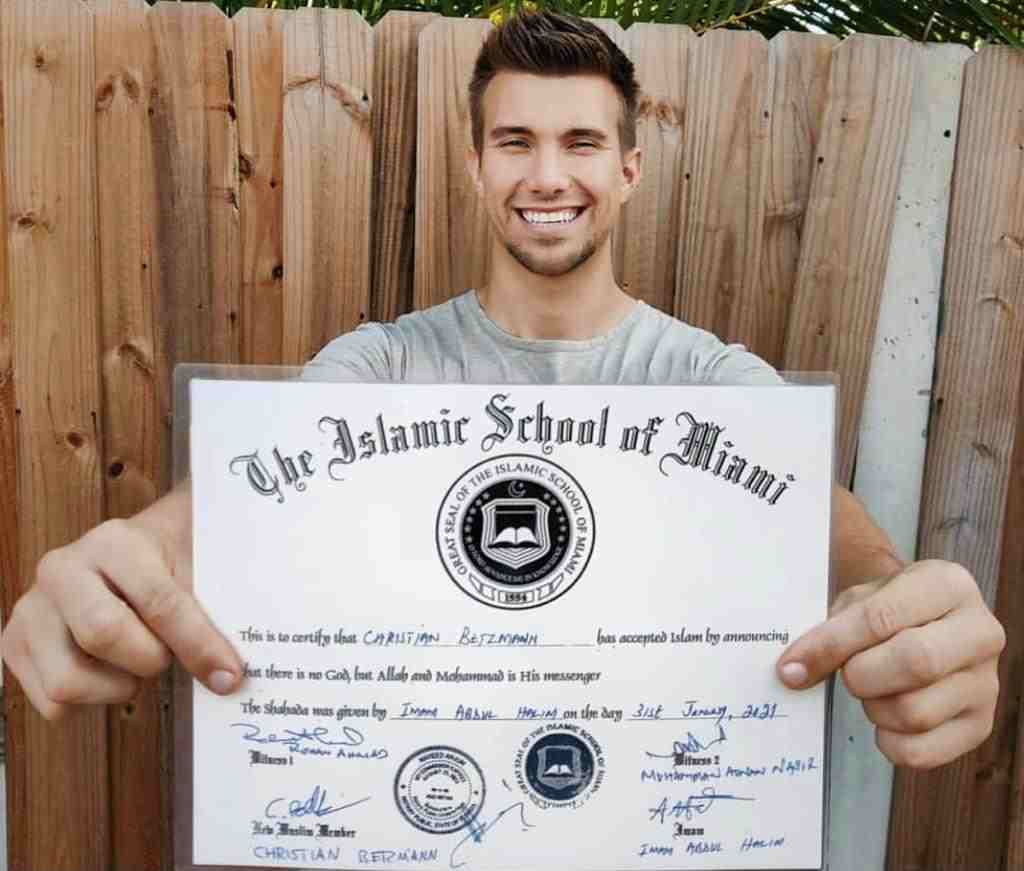 In his latest Vlog, Betzmann revealed that he has accepted and embraced Islam. He went on to explain what led him to make this life changing decision and what influenced him to want to know more about the beautiful religion of Islam.
Betzmann said that "Growing up in Europe the word Islam was always connected with negativity, war, terrorism."
He further said that he was never religious so what people said did not really affect him.
Even Betzmann's best childhood friends in Germany were Muslims who lived across his house. They had a great childhood together and never did Betzmann see the stereotypical traits that are defined by the western world for Muslims. Furthermore, he explained that he started his Travel Vlog YouTube channel last December and that is what brought him to Pakistan. He spent almost a year in Pakistan and met many incredible people which gave him the opportunity to learn more about the culture, religion and the lifestyle of Muslims.
He realized that Islam is the Religion of peace and that he felt a deeper connection while exploring the religion and wanted to Embrace Islam to begin his journey on the righteous path. Honestly this story is so heartwarming, as sometimes we don't even realize how much we can inspire someone as Muslims. This beautiful journey of Christian Betzmann has fortunately been documented due to his Vlogs and can be seen on his YouTube channel. All videos of his time in Pakistan are available on his channel. You can watch his shahada in the video below!