With the way time is changing rapidly, people have started becoming more aware about their health and wellness. This enables them to try out new recipes as well as incorporate healthier options in their day to day lives. One item that has gained mass popularity within the food sector are Avocados. They are the most versatile fruit that comes with infinite benefits which are bound to improve your eating habits.
Avocados are extremely high in heart healthy monosaturated fats and contain a higher amount of potassium that bananas. Moreover, they lower cholesterol and are loaded with fiber that helps regulate the body and are also quite delicious. This protein packed fruit is the perfect addition to your daily diet.
Here are 3 ways you can incorporate avocados into your meals.
Brownies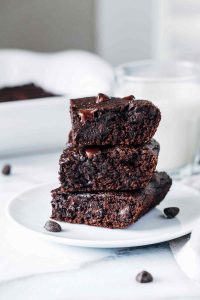 Are you still searching for a chocolate fix without the guilt of consuming
sugar, gluten or dairy plus added nutritional benefits?
Well, the wait is over. Avocado brownies will surely blow your minds with
it's creamy and finger licking fudgy taste and melt in the mouth
texture. These brownies are super scrumptious and will leave you
wanting more!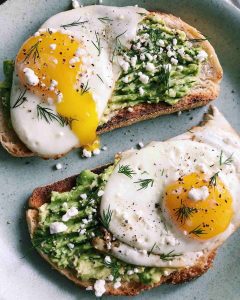 Avocado Toast
The trendiest breakfast food, at least my personal favourite,
AVOCADO TOAST!
This protein packed and delicious breakfast option has been quite
popular and is definitely so instagram worthy!
Consuming avocado toast for breakfast not only keeps you full all
day but is also a great choice for a nutritious breakfast.
Smoothies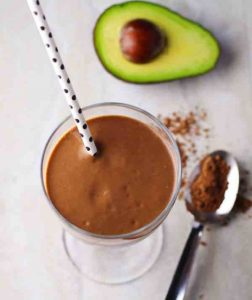 Who knew you could add avocados to smoothies?? For those of
you looking for a quick boost and dairy free option, avocados are
a great addition to your smoothies. It adds a uniquely silky texture
to the drink without an overpowering taste!
SMOOTHIE RECIPE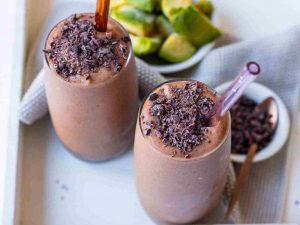 1/2of a large avocado
1 1/2cups cold milk of choice (vegan or dairy)
scant 1 tsp pure vanilla extract
sweetener of choice, such as 2 tbsp pure maple syrup or stevia to taste
1/8tsp salt
scoop of protein powder (optional)
Cocoa powder 1-2 tbsp (optional)
Peanut Butter (optional)
Avocados are certainly my favourite, be it in smoothies, as dessert, a breakfast choice, dip or on it's own. The healthy fats ensure we stay fit. Try adding avocado to your diet, you will not regret it!