DIY Hair Mask For Growth And Frizziness
We're pretty sure that hair would be the most important part of the body, for any human being. Keeping them healthy is very important, as the daily exposure to sun and weather changes damages them. Pollution is one of the main reason behind intensive hair fall and breakage. Humid weather and pollution damages our hair more than we can ever imagine, that is why hair hygiene is equally important. Keeping good care of your health and a good massage gives your mind some relaxation and circulates the blood flow which makes your hair to be stronger than before. Hair massage is the key, as it helps with stimulation of blood flow. Taking care of your hair also helps you to get rid of dandruff, which is easily caused due to sweat in the head.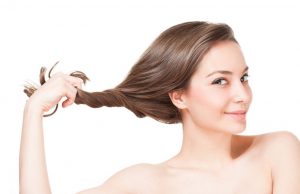 The main reason behind hair fall or breakage could be either hormonal changes, heredity or medical conditions. People also suffer hair fall from stress as well. If someone is not doing mentally fine, he or she, is most likely to suffer from extensive hair breakage. Talking about frizzy hair, hot showers or excessive shampooing makes the hair looks frizzier. Below are some tips to save your hair from falling:
Make sure to give 2-3 days' gap after shampooing your hair
Don't comb wet hair
Comb gently
Don't use hair conditioner on the scalp
Massage your hair with oil before every wash
Eat healthy
Simple hair care routine
DIY hair masks to the rescue
Not too much chemical products
Avoid direct sun exposure
Above are some basic steps to fall in your daily routine, that must not be avoided. Other than all of this, below are some DIY home remedies for hair care which you need to follow occasionally.
Yogurt has vitamin B and zinc which makes our hair stronger and grow longer quicker. Egg is filled with proteins which gives our hair new life. The combination of both the products allows your hair to grow thicker and heavier. You just need a bowl to mix both the products up and apply on your hair, mainly focusing on scalp. Leave this hair mask on for 30-45 minutes before washing your hair with warm water and shampoo.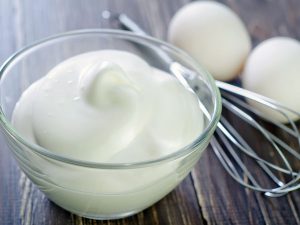 Raw milk is beneficial for both, skin and hair. It has antioxidants which prevents hair loss. For dry and frizzy hair, you can use raw milk as a pre-conditioner. It reduces the frizz and give your hair a shine. Make sure to apply cold raw milk to give your head a better relaxation. Leave the milk for an hour before taking shower. You'll notice instant results.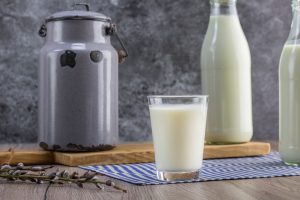 Aloe Vera is one of those plants which does wonders and is easily available everywhere. It gives strength to our hair and control oil production in our scalp. It also protects our hair from UV rays. All you need to know is cut a leaf from Aloe Vera plant, cut it with the help of knife and take the gel out. The gel inside the plant should be directly used on hair and should be left for minimum half an hour, before washing hair.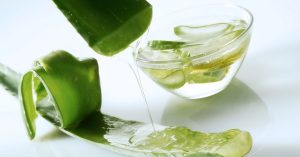 Mayo on hair??? Um, what? YEAH, Mayonnaise is one the easily available product at hour homes, we all use it for food purpose but only few of us know that it can be used on hair as well. It is made of both yogurt and egg, which is perfect duo for your hair care. You just need to take some mayo in a bowl and apply it on your hair, with the help of your fingers. Let it say for minimum half an hour for better results.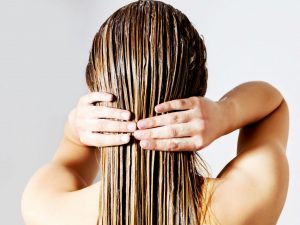 Honey works as a great moisturizer for your hair. After a lot of dirt, sweat and pollution in hair, they start either becoming drier or oilier. Hair needs a good moist to stay healthy so for that, honey is a best product to use than any chemical based product. You need to leave it for 15-20 minutes and can apply twice a week to get maximum results.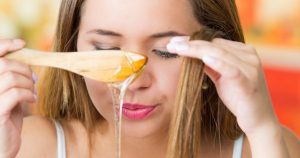 Banana is just not a fruit to eat but it is a lot more than that as it contains many advantages. It makes your hair stronger and quicker and also help with dandruff problems. Banana mask can be made either with milk or yogurt to optimize the results. Leave the mask for good 30 minutes to see benefits. After the wash, you'll witness the smoothness and frizz free hair.