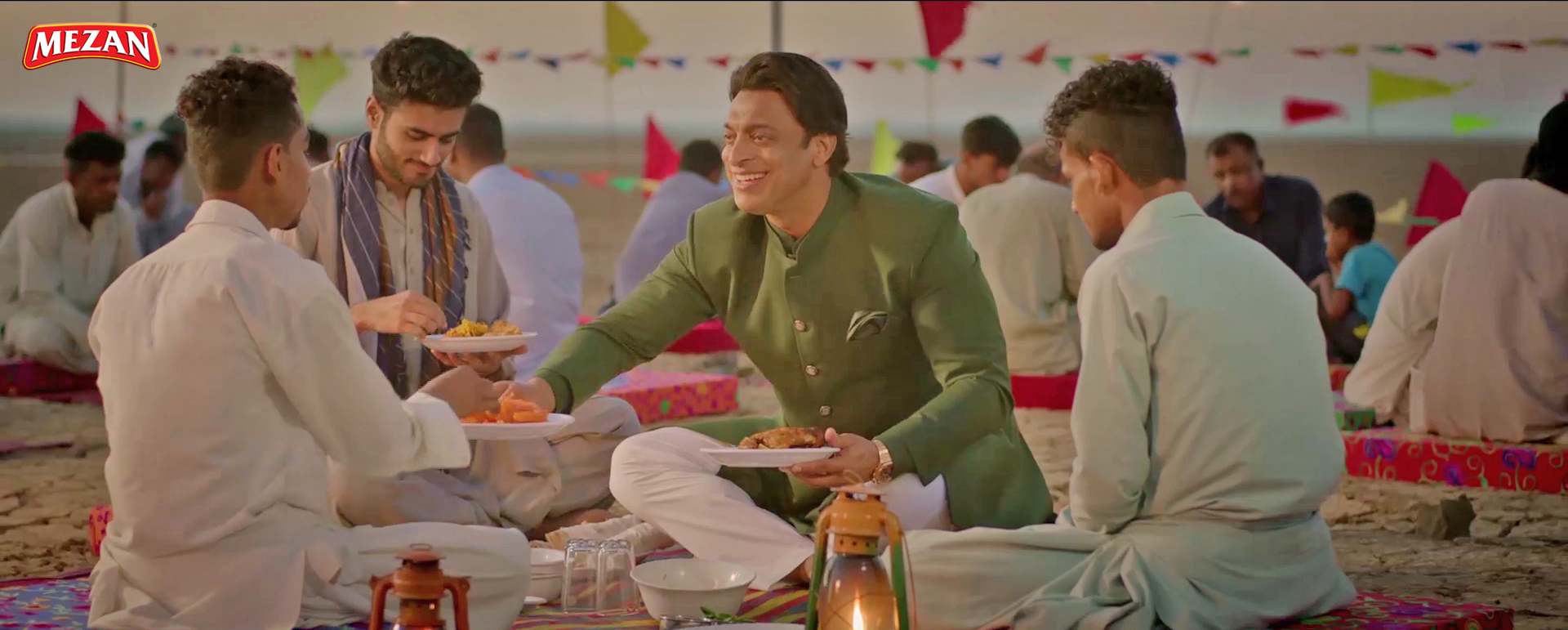 This Ramzan Mezan depicts the real soul and belief of Islam by a special Naat in the voice of Sheraz Upal, sharing a sight of the teachings of our beloved Prophet. A soft, targeted and a message oriented campaign executed perfectly. And as we must say, the 'naat' initiative must really be applauded for the message it has delivered to the people. 
Highlighting such a beautiful message with one of the strongest personalities of Pakistan – Shoaib Akhtar, is something we were not expecting but one must not be hesitant in saying that every scene was truly felt and captured in perfection, from expression to the moment and the use of product. 
There were some scenes in the TVC that left a mark; when the old man rips a piece off his clothes to mend the goat, showing the world that we pursue a kind and peaceful religion that teaches us not only to care for humans but for animals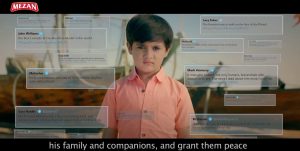 equally. Another scene depicts the importance of sharing food and to make sure no one sleeps with an empty stomach, reminding us of how Ramzan truly brings us together as brethren.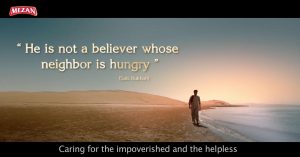 Lastly, the scene where Shoaib Akhtar comes across to the old man's shoulder and wraps a warm shawl around him. These moments of the TVC, with the Naat in the background, brought tears down our eyes and we couldn't find it being portrayed any better.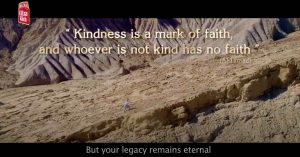 Every scene has embarked upon us the essence of Ramzan, it's reason of being and the purity it spreads upon humanity.
Creativity sparks from the way the brand has beautifully utilised all of its brands in the TVC; from Mezan Cooking Oil to its Ultra Rich Tea and Cola Next. Every product has been covered in a way that completes the scene of the tvc flawlessly.
However, apart from all that, we simply can't be more awakened by the teachings of our Prophet that have been portrayed in the tvc. It is our need to show the world the true face of Islam and the Prophet's teachings of peace, kindness, tolerance and selflessness. And as we all know that he was sent not only for the Muslim ummah, but for the entire humanity.
In this day and age, it is important for us to remind ourselves our true identity and Mezan has done just that. Highlighting the importance of the last Prophet and his teachings for mankind is a reminder of our true being and reason to life. Undoubtedly, one of the best TVCs this year for Ramzan.
Digital and PR Agency: Creative Sparks