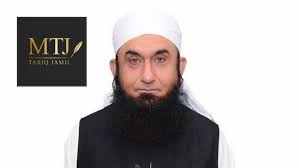 Religious scholar Maulana Tariq Jamil has revealed details about his upcoming clothing brand.
Speaking about his madarsah, he always wanted students to  acquire religious education, the operations had to be delayed at the start of the pandemic due to limited finances,  "I would pray to God to create a scenario where we didn't just have to rely on zakat from people," he said.
Mulana Tariq Jameel never had an administration asking for charity for his foundation, however he used to ask the people close to his to contribute. but after the pandemic, he realised that everyone has been effected and he can not ask for more aid. then he wondered how will the system work now? and thats how the idea came into being to open MJT clothing line.
MTJ further shared the intention of launching a clothing brand isn't for competitiveness or for making profit but for flourishing the madrassas. he said, "My entire life, I haven't made money, God has blessed me with whatever I have". however the profits will be used on the MJT foundation.
"In the Subcontinent, the ulema who involve themselves in businesses are looked down upon and criticised, though I don't know where this is coming from," the religious scholar continued, giving the example of Imam Abu Hanifa who was a huge trader and cloth merchant of his time.
"In our era, a maulvi is only looked upon as a beggar. Someone who begs in front of people," he said, brand wasn't created for business purposes however he prays that his foundation and religious institutions could sustain themselves even after he has left this world.