A FOOD HEAVEN COUNTRY "PAKISTAN"
If we talk about Pakistani food culture, so I will just say that there is no other country that will offer you tasty food than us.
Pakistan is well known for its clothing, dance, songs, traditions, and FOOD. Pakistani food culture is a thing that keeps our people united and at the same time unique from each other. United in a way that in every area or city of Pakistan you will find food that matches your taste and unique in a way that every single dish you will find will be having a twist depending on the area you are in.
I cannot talk about a particular food here because it will be totally injustice with other foods of the country but yeah, we can talk about food city-wise.
KARACHI
Starting with the city of lights. Food over here that you will find will be the spiciest food if we compare that with other foods all over the country. People over here love to add their own influence to their food. Whatever it is Desi or Continental you will find a Lil bit of karachiness in it. Yeah, I know some people will be judgy about this thing,  that it will take the authenticity of food but believe me this thing just adds more flavor to it.
The specialty of Karachi is Biryani, Nihari, Haleem, Bun kebab, chaat, samosas, rolls, and many more.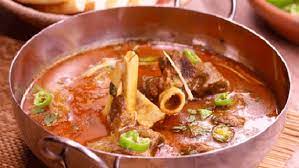 I am also a Karachi boy but I myself don't have a count that how many varieties of food we have over here.
PESHAWAR
Peckhawarr Kho Peckhawarr de kana
Oh, sorry I got carried away. Let's get back to the topic
Peshawari people are also known for their tasty food and good hospitality. Being a Pathan myself I can guarantee you that you will love the food over there. Your taste buds will urge for more.
The specialty of Peshawari food includes Chapli kabab. Afghani karahi etc.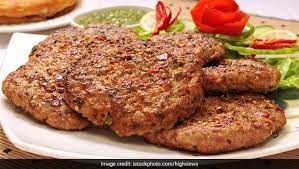 LAHORE
Jine Lahore nai vekhya o Jamya-e-ni. Oh, sorry I got carried away. Sorry sorry, my bad.
Now let's talk about the food hub of Pakistan, "LAHORE". I have been to Lahore 2 times in my life but believe me, the food I had over there was so good I can't express it in words. This city has its own specialties with their Lahori twist in it.
The specialty of Lahori food includes murgh cholay, Gol gappy, Lassi, paye, and many more
QUETTA
Hum Quetta ka pathan-e-humara naam Sher khan hai. Arghh, so sorry again I get carried away easily. Again, to the topic, Quetta food is a Lil bit different from other foods of the country. Quetta people love to have their food made on open fire or underground in a hole.
Their specialty includes Sajji, dampukh, khaddi kabab, etc.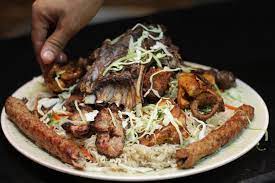 These all foods are the part of Pakistani food culture which you cannot find anywhere else. People living outside the country urge to enjoy Pakistani food culture over there but they cannot. we are blessed that we live in a country where we can have these kinds of blessings.