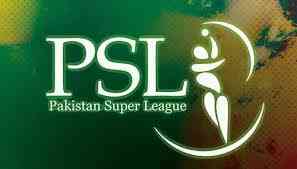 The sale of Pakistan Super League (PSL) 6 tickets will begin on Wednesday, February 17, 2021, at 10:00 PST. The tickets have been divided into categories such as Green, Red, Blue and Yellow depending on the league matches and playoffs.
the most expensive tickets is for Rs 5000 whereas the minimum cost is Rs 500. The VIP tickets cost Rs 5,000, first-class cost – Rs 4,000, premium cost – Rs 3,000 and general tickets are up for grabs from Rs 500 to Rs 2,000.
Here are the steps to buy the tickets online
Step 1: Open the website, bookme.pk
Step 2: Click on HBL PSL Tickets at the top right of the home page.
Step 3: You will be redirected to a new   (webpage- cricket.bookme.pk/en )
Step 4: Click on the match for which you want to buy the ticket(s) for the upcoming matches.
Step 5: A dialog box will appear on the right side of the webpage.
Step 6: Select from the seat—Nasimul Ghani, Intikhab Alam, Majid Khan, Zaheer Abbas, Imran Khan, Javed Miandad, Quaid, Hanif Mohammad, Wasim Akram, Fazal Mehmood, Waqar Hasan, Wasim Bari, Mohd. Brothers, Iqbal Qasim.
Step 7: Select your seat on the new webpage. The available tickets will appear in sky blue colour. , Selected seats will appear in yellow.
Booked Tickets will appear Navy Blue
Step 8: You need to buy at least two tickets to confirm your seat
Step 9: Click on continue once you select your PSL tickets.
Step 10: Enter Booking details—Name, Contact, e-mail address and OTP.
Step 11: Complete the payment process online via Debit cards, credit cards and UPI address.
Step 12: Download the ticket pass and carry it with you to the venue.
The opening fixture of PSL 2021 will be played between Karachi Kings and Quetta Gladiators on February 20 (Saturday) 2021.