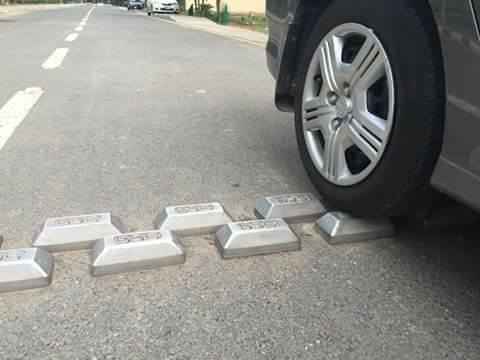 Accidents are rising unexpectedly, which is why Pakistan government decided to install road studs which is also called (c.a.t eye).
What are actually cat eyes?
It is flashing solar cell powered LED maintenance-free lighting devices used in road construction to outline road edges and centerlines. The intense brightness of the LEDs makes them easily visible at distance of about 900 m under favorable conditions.
They are also more visible in rain and fog conditions where the old type retroreflectors and road markings are problematic.
A senior administrative officer, mentioned that the road studs had actually been installed after analyzing data of road accidents occurring on different roads. He claimed the step had brought down the number of accidents on the roads where cat's eyes were installed.
However, these are positioned in different areas where heavy traffic occurs, therefore Highways and local busy areas are the most important to be supervised.
From last few years, local public are going through inappropriate situation where they are facing damages to their assets such as (bikes, cars and trucks).
Rapidly collecting complaints in which cat eyes are damaging the vehicles suspension and tires, while the motorists have also been complaining about these since long.
As it stated that those road studs are actually installed as an alternative of speed brakers, which visualize that these are big in size as well.
According to court, orders has been passed to remove all these iron studs to overcome the obstacles, however still there are remaining cat eyes which is becoming a reason heavy traffics and accidents.