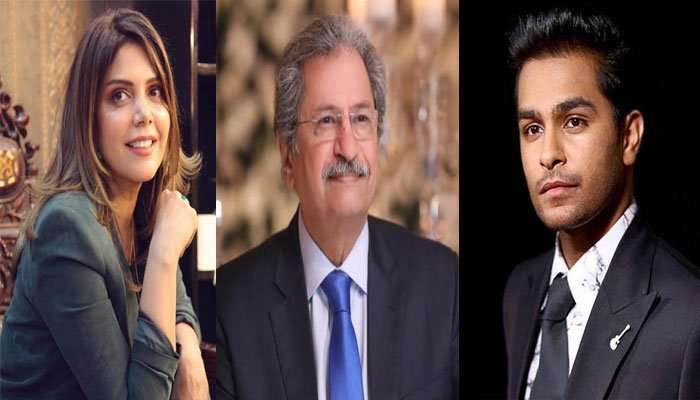 Due to the third wave of coronavirus and a sudden increase in cases, students of Pakistan put forward a request to cancel exams which was earlier announced by Shafqat Mahmood, the Education Minister, that they ll take place as per normal routine and schedule keeping in mind the general SOPS being followed at all education centres.
The decision taken by Shafqat Mahmood created a lot of agitation and a sense of panic between the students as to why their health was not being taken into consideration. The decision taken could be a reason as to an increase in coronavirus cases as well as putting their health at risk. A student's health should be the first priority of the entire nation instead of conducting exams at this time.
All the Pakistani celebrities show immense support to the students by raising their voice on their platforms. They are calling out Shafqat Mahmood for taking such a decision at such a hard time.
Hania Amir
The gorgeous and most loving Hania Amir said in her instagram post how the decision which was taken was not fair to anyone, neither the students nor the parents.
Asim Azhar
Asim Azhar, the sensational singer, highlights the importance of students health instead of their future at the moment, because future can only be saved if lives are not put to risk.
Mehwish Hayat
Mehwish Hayat tags the Education Minister, Shafqat Mahmood, in her tweet and requests him to postpone the exam as they are being forced to take exams and no education system should be doing that in today's world.
Shahid Afridi
Shahid Afridi, just like the other celebrities was against the decision and was in favour of students and he also emphasised on the fact that students all year took online classes and that automatically results into students not being able to perform upto the mark.

Decision Revert:
Few of the exam of Cambridge iNternational Examination Board had already started, 2 of them were scheduled for earlier this week. Stricts SOPs were being followed inside the rooms however there were a lot of students present in one closed space which automatically puts students health at risk. Outside the education centres, people were seen not wearing masks and were standing in groups and various other things which weren't supposed to take place. Several videos and pictures went viral and students in regard to that started raising their voice gain as to cancel their exams.
After a lot of chaos and a lot protests carried out by students as well as celebrities tweeting different things on their platform, a meeting was conducted today evening by Shafqat Mahmood, 27th April 2021, to reconsider the decision of exams being taken in such conditions. It was then announced that All exams would be postponed until 15th June or it could even be extended if the situation gets worse or doesn't improve by that time.
Well, better late than never right? The decision was just right and students are glad that it took a lot of effort and time but Shafqat Mahmood realised and took the right decision. Hoping for things to settle soon so that students as well as others start living their normal lives.