Pakistanis currently facing its 4th wave in terms of Covid with over 5000 cases being reported on the daily basis. Even though the situation was improving, the last few weeks make it seem like things have resorted back to square one.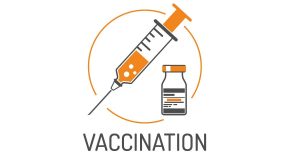 The scary part is that we are now experiencing Covid in different forms and variants which have not been previously researched on. The new Delta variant originated in India in mid-June and is something the public isn't quite aware of. It has been considered quite deadly and catches up to an individual faster than the normal variant of Covid. The virus spreads quicker and has adverse effects such as instant death.
Here are a few things you need to know about the new Delta variant:
It is highly contagious
The symptoms are similar
Attacks the immunity system of unvaccinated people
Catastrophic in some communities
It may affect vaccinated individuals
It is recommended to wear masks regardless of the vaccine
Higher chance of more Covid variants in the future
It is highly important that we ensure our safety along with our families by getting vaccinated, wearing masks, and strictly following SOP's. The Delta variant is out to create a mess and it should be our first priority to not let it impact us.
Be smart, distance socially and PLEASE protect yourself and your loved ones.
Until next time.