Dolly is a Pakistani Tiktok, Dolly Fashion Nickname is (Dolly) But the Dolly original name is Nosheen Syed. She recently faced criticism after posing for a TikTok video by a forest fire, as a devastating heatwave causes widespread misery in the country.
Dolly posted a clip of herself walking playfully in a silver ball gown in front of a burning hillside with the caption: "Fire erupts wherever I am."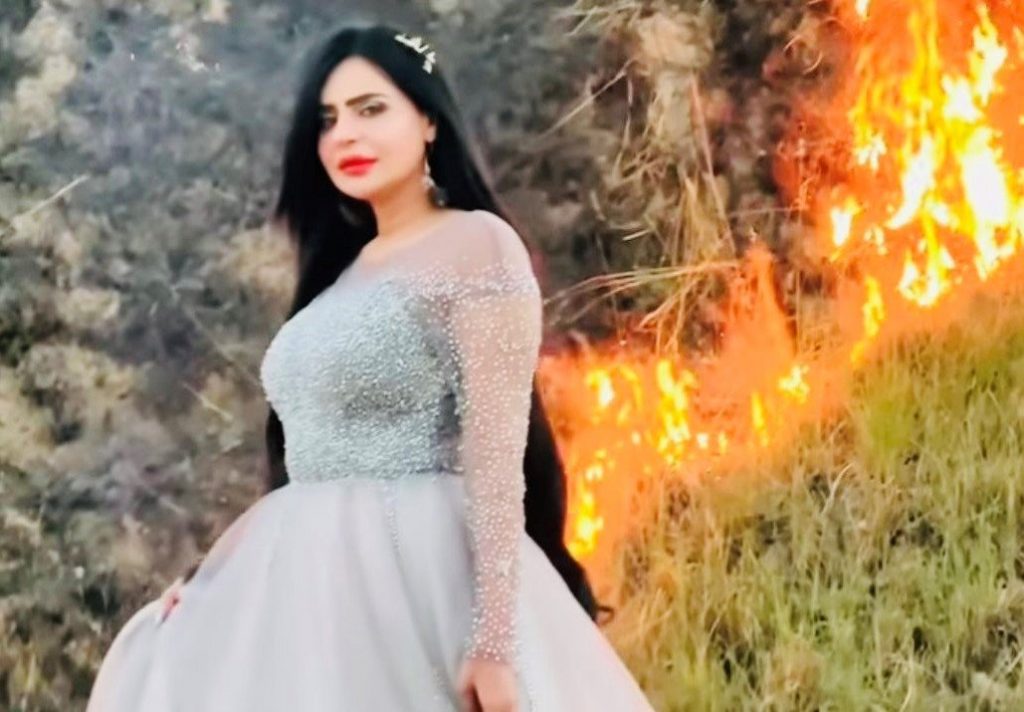 Amid the controversy Dolly posted a video in her defence stating she did not ablaze the area on the contrary it was actually the locals who did that to scare the snakes away. It can be seen that before filming the Tiktok videos, she asked the locals reason of setting the forest on fire from local faculty, to which they replied that they set the forest on fire to kill snakes. Amid which she made a few Tiktok videos which went viral.
https://www.instagram.com/tv/Cds7ZYgMsW-/?utm_source=ig_web_copy_link