Eid is just around the corner and all you LADIES are confused about where to get your Eid outfit from???
We are here to help you with it, so you can rock your Eid glam look with full bling. All of us ladies can understand how tough it is being a woman, where we have to take such hard decisions with our lives. But don't you worry, choosing the right outfit should not be a problem anymore because we're here to make it easier for you during the whole decision making process.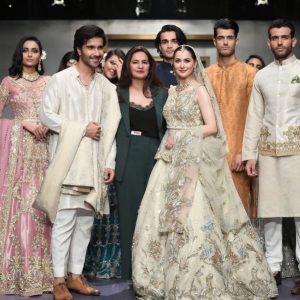 Here's our guide to where should you pick your Eid out from:
Zara Shahjahan is one of the top trending brands in Pakistan now and is a go to for every other woman in town. They have very classic, nostalgic collection which is all handcrafted. It is something which the youth relates to as it is quite a subtle and fresh collection. Minimalistic looks are now in fashion and it seems like everyone is enjoying it. To achieve that classic outcome, look not further as Zara Shahjahan is waiting for you!!!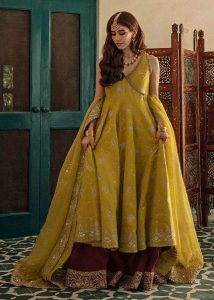 Maria B always brings high quality, trendy clothes for modern women. They know what is trending and then deliver it to us. Recently, they are about to launch Mprints this Eid which looks quite modern and aesthetic. It is something new that they are coming up with so it must be pretty cool to wear this Eid. Make sure to stop by and have a look at their new collection, you might just fall in love with it.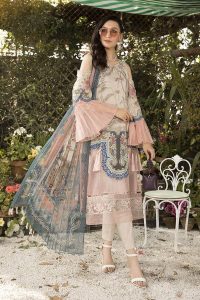 If someone is more of a luxury pret fan, then Annus Abrar is the one for you. They have an amazing collection of luxury pret which can make you feel lika a diva this Eid. They have such nice pastel colors with intricate elegant work crafted on it. Their new collection is live and it is giving me the royal feels already.  I'm going to go and grab mine before it gets sold out.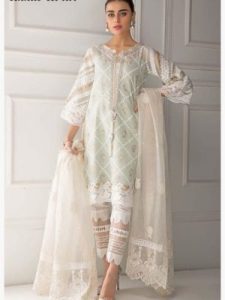 Elan has been everyone's top favorite brand since the start and even after this whole time, their position in market is pretty established and consistent. People have very good perception and image of Elan because they, as a brand, have never disappointed all of us. They always brought the best graceful looks and now for Eid, you must go checkout their latest launch ''Ormana" which exude radiance and nothing else.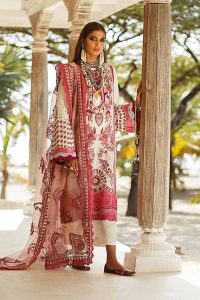 Sobia Nazir designs are there to save you from that tough decision making stage because their pastel colored designs are to die for. They have started taking pre orders for their new collection "Vital Lawn" which is breathable and has light fabric, elegant designs to make the most out of summers. Sobia Nazir is one of the most diverse designers of our country and has deals with all courter, lawn and embroidered fabrics. So basically it's a combo of all the things together in one place, which I am sure you don't want to miss out!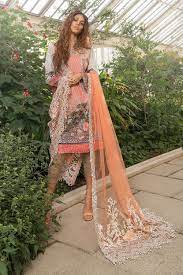 Sania Maskatiya has one of the finest collection when it comes to artisanship, traditional and modern profile. For them, creativity and capacity to think out of box is more important. They have launched their latest collection by the name of "Alara" which is out there already, in stores and online. It is a combination of elegance and modern wear. It is handcrafted and has an essence of age old exquisite techniques and artistically skills. This collection has some unique effect by creating a balance between tradition and modernity, both. Grab your piece now before it sold outs!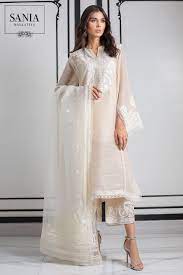 Who doesn't love Zainab Chottani outfits? I mean, who doesn't??? They have made their name in the industry, by providing people more than their expectations always. They just have launched their new collection under the name of "Tahra by Zainab Chottani" which is unstitched Eid collection. It is for someone who love to wear different colors all together and rock the look. The pre booking is open already so make sure you don't miss it out.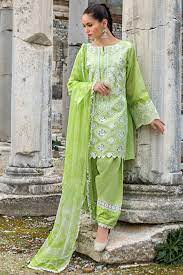 Sana Safinaz knows how to be more inventive and creative with its lawn. They know it very well to how to maintain their customer's perception of being the designer clothing brand. And the best part of their clothes and business is, they make it affordable for everyone out there. The have recenetly launched new collection under the name of "Kurnool" which is a unstitched collection. It looks very promising, I'm definitely going to have a look on this personally.