UAE Minister of Tolerance and Coexistence Sheikh Nahyan bin Mubarak Al-Nahyan on Sunday inaugurated a new visa center in the southern Pakistani port city of Karachi. Sindh Governor Imran Ismail and UAE Consul-General in Karachi Dr. Salem Al-Khaddeim Al-Dhanhani attended the inauguration ceremony of the new "modernized" visa center in Pakistan's largest megapolis and commercial hub.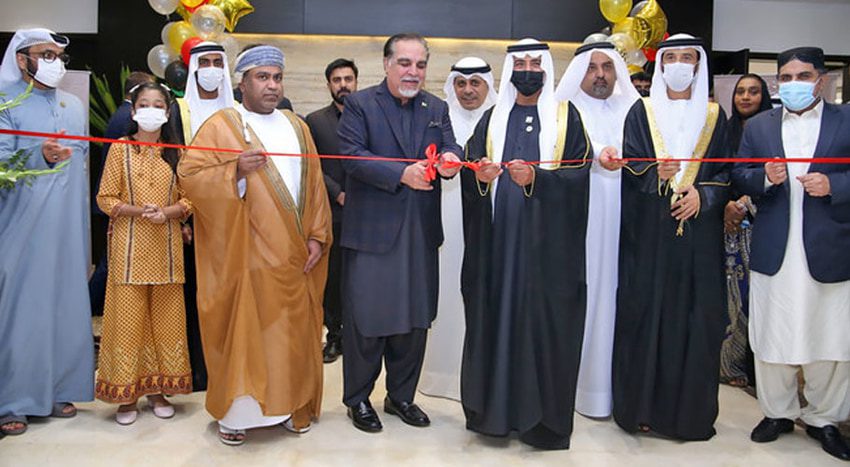 Addressing the ceremony, the governor said UAE has emerged as one of the largest economic and trade partners of Pakistan. He praised UAE for hosting Expo 2020 Dubai and said it played an important role in strengthening cooperation and global partnership to build a better future for all mankind.
In his speech he also commended the solid historic relations between the UAE and Pakistan since the era of the founding father, the late Sheikh Zayed bin Sultan Al Nahyan. He explained that the visa centre, one of the largest in Asia, will provide distinguished consular services in line with the latest international standards.He also congratulated the people of both countries and thanked the UAE minister for initiating such a visa centre to facilitate people in Karachi.
On this occasion, UAE Minister Nahyan said, "We are working on new areas of mutual cooperation to move forward."