There are a lot of shows out there, since the boost of the digital platforms, the audience is provided with a variety of shows. The categories of these shows and series are all different from each other. Violence, love, romcoms, thrillers and documentaries, you name it and there are shows specifically entailed for your specific categories. This is great for the audience, we get to see so many shows that and honestly every show setting a higher benchmark.
However, in this cluster of shows and various platforms, there are few shows that fans might have missed or did not consider worthy of the love and critical appreciation they deserve. We have 2 shows that a few of you must be seen but the majority might have missed them.
Chernobyl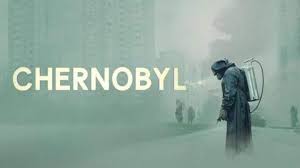 This miniseries is based on a real-life event, In April 1986, the city of Chernobyl in the Soviet Union suffers one of the worst nuclear disasters in the history of mankind. Consequently, many heroes put their lives on the line to save Europe. Produced by HBO, Chernobyl is an agonizing dramatization of real-life events. What makes this show really unique and worth watching is? The narration and writing are so gripping that audience attention does not sway away, the series of events fold in such a way that the audience is hooked to their screens. We see many shows based on historic events most of us don't find it captivating or worth it. However, Chernobyl is here to break that stereotype. Despite having a high rating majority of the viewer are unaware of this masterpiece as it is not entertaining unless you are a sadist.
Ajeeb Daastaans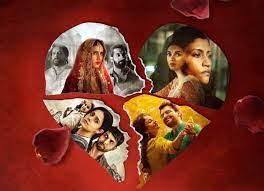 The next show I would like to talk about is Netflix's "Ajeeb Daastaans". This show is based on 4 stories written and directed by 4 different writers. The show includes 4 short stories that revolve around social issues that are still pretty much evident yet are not talked about. The cast, the writing, and the story arc everything is brilliant. Four short stories explore the surprising ways in which unexpected catalysts inflame the uncomfortable emotions simmering under fractured relationships.
The casting of the show is so accurate as if only that specific actor can only portray that role. The first story stars Jaideep Ahlawat and Fatima Sheikh in a loveless marriage and an actor who plays as an associate to help Jaideep run his empire has different plans for the couple. However, as the name suggests this story ends with a shocking revelation which we weren't ready for.
The second story stars Nushrat Bharucha and Abhishek Banerjee. They're both very good, but once again, all nuance has been erased from the story by the heavy-handed direction, and a seemingly tacked-on twist at the end. A typical end to a story, yet this short film manages to hook us for a little while.
The third Story is really special, it discusses the issue which is least talked about. Both Aditya Rao Hydari and Konkona Sensharma did a phenomenal job in essaying their character. This story reveals two characters representing different issues that women face in society.  In the span of roughly 40 minutes, the director addresses caste and gender politics; patriarchy and privilege. And he does this with an intense empathy for his characters, both of whom display morally questionable behaviour and the ending like the name of the show is "Ajeeb"
The last story which in my opinion is one of the best stories in all four of them.  In the final short, the sheer magnificence of the two central performances by Shefali Shah and Manav Kaul overpowers all else. Set in a romantically lit and whimsically scored Mumbai, "Ankahi" is a total juggling act.
There is a lot of underrated shows that you might have missed, here are a few, Ozark, better call Saul, House of cards etc.…